Islamabad-Tehran-Istanbul train service that was launched on 14th August 2009 is all set to resume in order to improve trades among Iran, Pakistan and Turkey. The news has been reported by the local media a few days. The main purpose of this service is to improve the economic condition of these mentioned countries.
It is surely one of the great steps taken from an economic point of view. In case, you are not familiar with this service let's go into detail about this train service and what was the motive behind launching it. Let's begin it.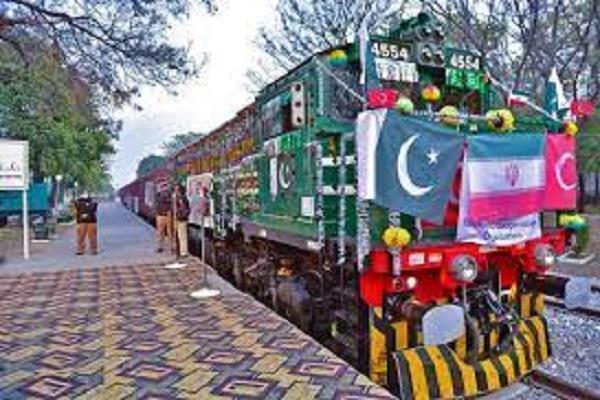 What is Islamabad-Tehran-Istanbul Train Service
This Islamabad-Tehran-Istanbul train service came into being in 2009. It is an international service between Islamabad and Istanbul via Iran. It covers a distance of 6,500 kilometres or 4,040 miles in 15 days only. In the start, people had to face poor road infrastructure that kept improving with time.
However, currently, it is built only for economic purposes. However, soon travellers will also be able to get facilitated with this service.
Islamabad-Tehran-Istanbul Train Service Resumes
2 days ago, the news broke on social media that the Islamabad-Tehran-Istanbul Train service is once again going to be relaunched in order to make the economic position better among these countries.
The railway minister of Pakistan Azam Swati along with many other ministers of the government including Abdul Razak Dawood, Shah Mehmood Qureshi and others were also present during the inauguration ceremony that took place at Margalla Railway Station.
Apart from Pakistan, Ministers from Turkey and Iran also made a presence in the inauguration ceremony. The Ambassadors of Turkey, Iran, Uzbekistan and Kazakistan also attended this inauguration ceremony.
Reason Behind Train Service
One of the main motives behind relaunching this service is to improve economic ties among Pakistan, Istanbul and Iran. This service will hopefully bring a positive change. Furthermore, it will also decrease the cost for those who are about to start their new business.
Hence, it will open various doors for business and connectivity. Moreover, it is also a  great opportunity for all the exporters and importers of the region. As far as future plans are concerned, this train is going to be operational soon and will be operational every Tuesday.
Furthermore, it will take 90 hours each to travel from Istanbul to Iran while it will take 135.5 hours to travel from Zahedan (Iran) to Islamabad (Pakistan).