The 2020 Kia Cerato is about to change the face of Pakistani car market. Although the car market in Pakistan has been slow due to coronavirus out break and lockdown situation. Even the biggest giants of the industry had to take a step back and make sure they were ready to face the world after the pandemic ended.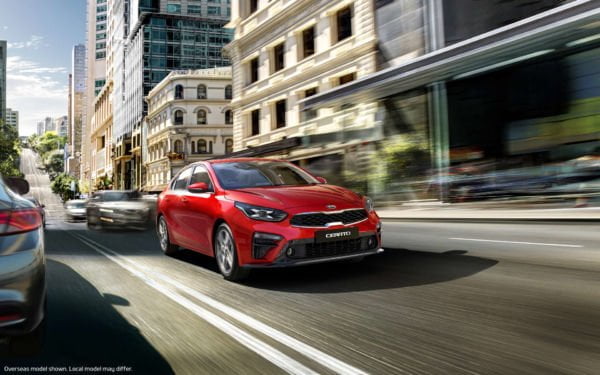 With Toyota and Honda citing 2020 to be their slowest year ever in terms of sales in the country, Kia is making a bold move to introduce a new vehicle in the country. Expected to be introduced this year, the 2020 Kia Cerato will most probably make an entry into the Pakistani market at the end of this year.
Chances of 2020 Kia Cerato Making It into Pakistan
The KIA-Lucky motors have high hopes to bring this new small sedan into Pakistan by the end of this year. We first came to notice this when the vehicle was noted in several test drives along with other test vehicles not once but multiple times.
So, the chances of the Cerato making it to the Pakistani car markets is very high. Considering that people are on the look out for a better and a high-end vehicle that comes with a lot of luxury amenities, Kia Cerato will be the right fit in the current market conditions.
What to Expect from the All New Cerato?
Quintessentially a small sedan, the 2020 Kia Cerato delivers incredible performance and offer the latest technologies. The beautiful exterior of the Ceratoro looks marvelously sporty and eye-catching. The interior is laced with brilliant new luxuries that offer the true Kia experience. It is yet to reveal what kind of safety features it will be introduced with in Pakistan, but it is still expected that it will be available with the most basic features.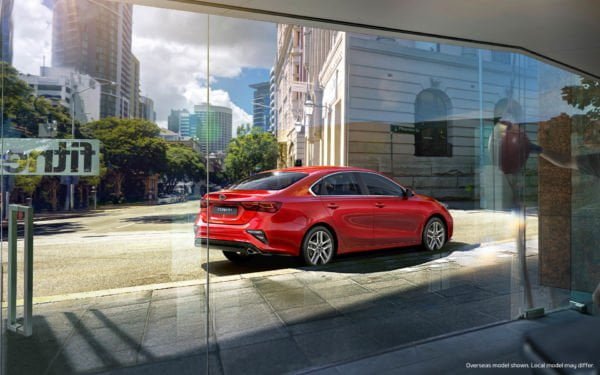 As for the performance, the sedan is expected to come with three engine variants. These variants are:
6L T-GDI engine & 7-speed Dual Clutch Transmission (DCT).
0L MPI engine & 6-speed Automatic Transmission.
0L MPI engine & 6-speed Manual Transmission.
However, it is not clear which of these variants will be available in Pakistan. It is expected that the 2020 Kia Cerato will be available in the country at the price of PKR 3,000,000 to PKR 3,700,00.
Also Read: PUBG Ban to Be Lifted in Pakistan