Car Prices and Details of Honda, Suzuki & Toyota in Pakistan
Science and technology have created great comforts for human beings. Transportation is one of these comforts. Mostly, people prefer to travel on their own conveyance and for this, they have to buy cars or bikes. When it comes to buying anything, the first question comes in mind is; what is its price. The latest new car and their prices in Pakistan in 2020 are now the focal points of people who want to buy their own car. But, due to the intense economic crisis in Pakistan, the price of these cars keep on fluctuating. In this article, we will have a complete look on the latest cars details and their prices in Pakistan. We will see the cars prices of Honda, Suzuki, and Toyota in this article.
Honda Cars details and Prices in Pakistan-2020:
Honda is a renowned Multinational cars manufacturing cooperation, and these cars are imported to Pakistan in huge numbers. so, The first preference of people always goes with Honda cars. So, let's have a look on the specifications of different models of Honda
Honda Civic
Basically, there are many models of Honda civic. Every new model has little bit variation from the other models. The latest 2020 model of Honda civic has Continuously variable-speed automatic transmission. It contains 4 cylinders inline and works on gas engine. There is 12.4 gal capacity of fuel in this civic model. It allows maximum 5 people sitting in it. You can avail a basic warranty of 3 years after purchasing it.
Honda City
Honda City works on both petrol engine and diesel engine depending upon the offer. It has Diesel engine of 1498cc. Both automatic and manual transmission is present in it. The Honda City is basically 5 seater and its length is 4549mm. It covers 17.8 to 24.1 kmpl mileage.
Honda BR-V
This model of Honda comes in 3 different variants. It is basically a 7 seater car with a Variable Speed CVT transmission. There are 4 gasoline cylinders present in it and its engine capacity is 1497cc. It has total 5 doors. Fuel tank capacity of this model is 42L
Honda Accord
Honda Accord is one of the new models of Honda. It has 4 In-Line Cylinder with Turbocharger and direct fuel injection ability. The length of Honda BR-V is 192.2 in and its width is 73.3 in. It is 5 seater with a 14.8 gal fuel tank capacity.
Honda CR-V
The Honda CR-V has sport utility body. This is basically a 5 seater car with 5 doors. It works on Continuously variable transmission (CVT) and has 190 hp @ 5000 rpm power. The fuel capacity of this car is 53 L and length of 4626 mm.
What are the prices of the Honda cars? This is the question that comes in the mind of the buyer whenever he intends to buy this car. So, here is the prices of different models of Honda cars.
| | | |
| --- | --- | --- |
| Name of the car | The old price | The latest price |
| Honda Civic | 35-40 lac | 37-47 lac |
| Honda city | 22-24 lac | 27-28 lac |
| Honda BR-V | 23-29 lac | 31-35 lac |
| Honda Accord | 100- 101 lac | 120-120 lac |
| Honda CR-V | 98-100 lac | 107-107 lac |
Suzuki Cars and their Prices in Pakistan-2020:
Suzuki cars are one of the best selling cars in Pakistan. Meanwhile, Suzuki's new models have a special liking for people. New designs of different models have expanded its sale in Pakistan. Following are the widely used models of Suzuki with their details.
Suzuki Alto
It is basically a 658cc engine displacement car and work on manual transmission. This car has 27L of maximum fuel capacity and its sales are increasing day by day. This model of alto 2020 contains 5 speed gear box and 125L boot space.
Suzuki Cultus-AGS
This model of Suzuki has 998cc engine displacement and works on petrol. It can fill up to 35 L of petrol in it. Moreover, this car works on the automatic transmission. This 2020 model of Cultus also contains 5 speed gear box.
Suzuki Wagon R
It is the most widely used car in Pakistan. Most of the people also use it for business purposes. It works on petrol with manual transmission. This model has 67 hp of engine power and its top speed is 180 KM/H. This car has total 4 doors and 4.6m of turning radius.
The prices of Suzuki cars are also plummeting due to foggy policies of Government. So, the question is this, what are the prices of Suzuki cars in Pakistan? The latest prices of Suzuki car's and its old prices are available in the table.
| | | |
| --- | --- | --- |
| Name of the car | The old price | The latest price |
| Suzuki Alto | 8-11 lac | 12-17 lac |
| Suzuki Cultus-AGS | 15-17 lac | 18-21 lac |
| Suzuki wagon R | 15.5-16 lac | 16.5-19 lac |
Latest Toyota cars and their Prices-2020:
Toyota cars are well known in Pakistan. These cars appear in a large number on the roads. It is also one of the bestselling cars in Pakistan. So, People prioritize this car due to its comfort and its features. These cars are just lush and people also buy them to maintain their standards in society. So let's have a look on some famous models of Toyota.
Toyota Corolla
Toyota Corolla is very popular in Pakistan these days. It has 2000cc displacement with 169 HP power. This model of Toyota contains 4 doors and it is a 5 seater car. It length is 12.6 in with 57.3 in height. 13.2 Gal is its maximum fuel capacity.
Suzuki Prius
This new model of Toyota has the engine of 1.8 Liter 16 Valve DOHC Chain Drive with VVTI + Electric Motor with a CVT gearbox. It gives the mileage of 37.2 Km/L in ideal conditions on the interstate and 35 KM/L inside the city.
Toyota Fortuner
Toyota Fortuner has engine power of 164 hp @ 5200 RPM. This car contains 4 Cylinders and its top speed is 200 KM/H. This model of Toyota uses dual VVT-i Petrol fuel system. Its break system is Front and it is a 5 door vehicle.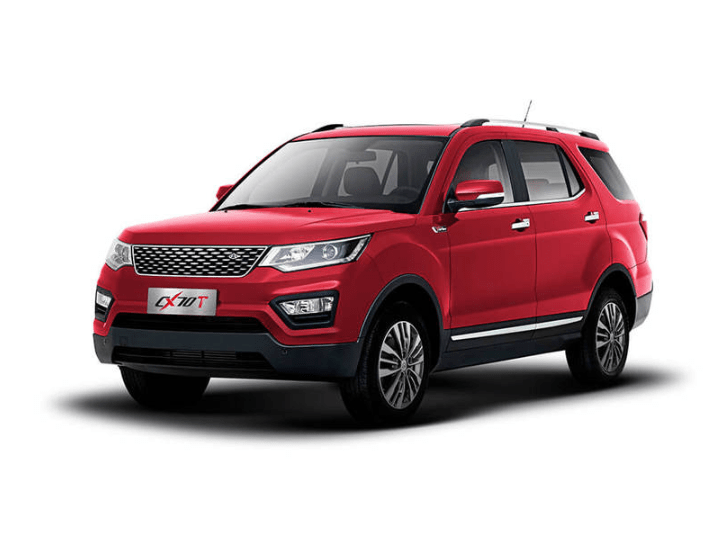 Like all other cars, the price of Toyota cars has also increased in Pakistan. So, here we have complete details of the Prices of Toyota cars in Pakistan.
| | | |
| --- | --- | --- |
| Name of the car | The old price | The latest price |
| Toyota Corolla | 18-23 lac | 25-39 lac |
| Toyota Prius | 80-83 lac | 85-92 lac |
| Toyota Fortuner | 55-65 lac | 77-94 lac |