Have you ever noticed why your gadgets have a short life? Why do they just got malfunctioned or get technical faults after very short usage time period? It's not they all the time. Most of the time we have been misusing our gadgets or not taking care of them properly. Do you wanna know that what are the do's you are missing and what are the don'ts you have been practicing?
Let us give you some tips on how to take care of your gadgets and overcome the problems your gadgets usually face.
3 Major Mistakes That Shorten the Life of Our Gadgets
Charging the Battery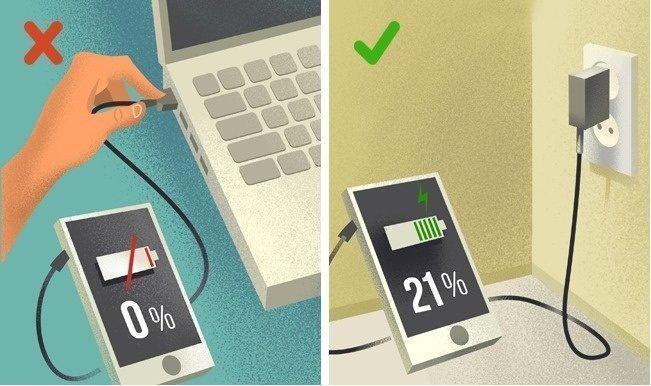 Modern Li-ion and Li-Pol batteries have no memory effect, so you should recharge your Gadgets i.e. mobile phones, tablets, laptops etc. without waiting for the battery level to be dropped to zero. Most of the manufacturers measure a battery's life from the number of its full discharged cycles.
Therefore, you should recharge the batteries more often to increase the performance and life of your gadgets.  Moreover, the battery will last longer if you keep the charge between 40% and 80%.
Temperature Control
While using a laptop, avoid putting it on your lap or on the bed. Because all the heat generated during the usage of the laptop is obstructed and leads to malfunctioning. The device's ventilation openings should be kept unobstructed. The high temperature is the worst enemy of the batteries.
Exposure
Make sure to keep your gadgets away from direct sunlight. Prolonged exposure leads to fading of display colors.
Furthermore, usage of Gadgets in a thunderstorm is dangerous. Most of the time Due to lightning electric appliances can experience the full wrath of nature. So, the best option is to unplug the electronic devices and avoid the usage of gadgets in thunderstorms.