Get Ready for Amazing Mid-Summer Sale 2018 (Edenrobe, Warda, Breakout, and Breeze)
We have reached the mid of the summer season when we rushed to buy the latest clothing collection. It's the time that you can buy all the latest fashioned summer clothing collection at affordable rates. As every brand has offered a remarkable mid-summer sale 2018. Hurry up, to catch this limited time offer before it ends.
Mid-Summer Sale 2018:
This summer season, fill your wardrobe with the exclusive collection of major brands like Edenrobe, Warda, Breeze, and Breakout.
1.Edenrobe:
Edenrobe, a name comprises of quality and fashion. At this fashion point, you will get remarkable 50% discount on latest clothing collection. You can buy online or on stores to get an exciting discount on all the stuff. The sale is applicable to all the collection of men, women, and kids. The stuff available for sale are;
Women Collection:
Unstitched Embroidered Suits.
Lawn Unstitched Collection.
Ladies Unstitched Cambric Suits.
Ready to Wear – Kurti, Shirts, Tops.
Trousers, Shalwar, and Tights.
Accessories – Handbags, Clutches.
Men Collection:
Formal Suits.
Kurtas and Suits.
Coats and Waistcoats.
Shirts and Trousers.
Kids Collection:
Tops and Bottoms.
Frocks.
Kurta and Kurti.
Ceremonial Collection.
2.Warda:
The best brand for buying quality clothes especially for ladies is Warda. They have offered an amazing 40% off on all the stuff for ladies. The latest seasoned collection for ladies is ready to give you beautiful and chic looks. They have offered the sale on the following;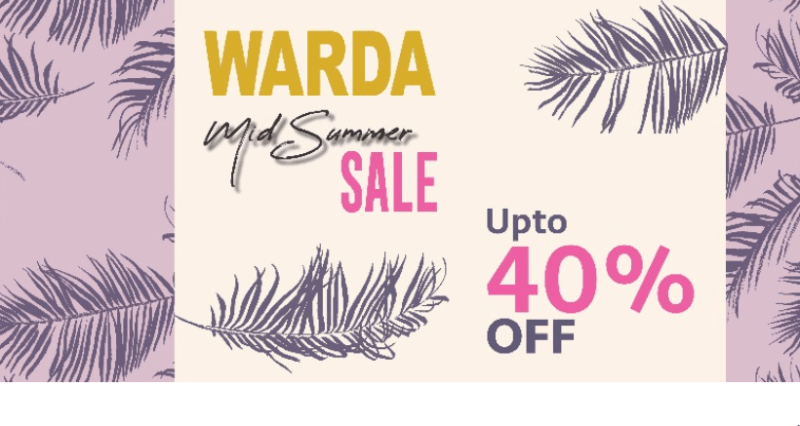 Unstitched Printed Collection.
Ladies Footwear Collection.
Hand Bags.
Women Luxury Pret.
Printed Pret.
3.Breakout:
Get ready for an exciting shopping experience with Breakout mid-season sale. The online and store collection is waiting for you to provide you with amazing looks. They have offered flat 30% off on all the collection for men, women, and kids.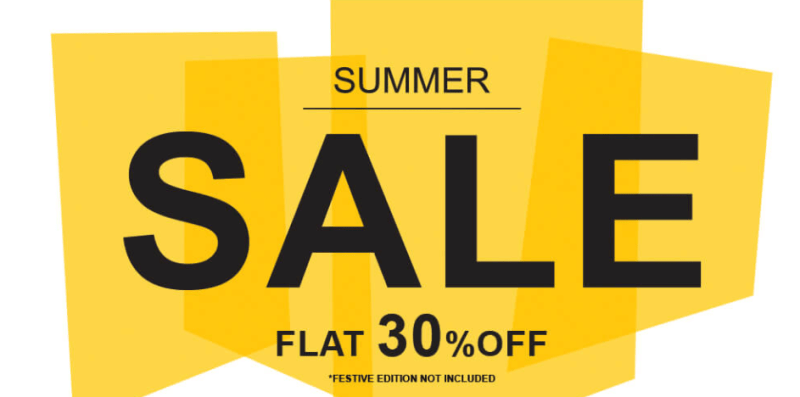 Men Summer Clothing Collection.
Women Summer Clothing and Accessories Collection.
Kids Summer Collection.
4.Breeze:
Another famous brand who is trying to make your summer season even more valuable through the sale. Breeze has a wide collection of clothing collection on the name of the sale. The collection has only ladies stuff which is available at flat 20% discount. Hurry up and avail this amazing offer.
Ladies Printed Unstitched Suits.
Printed Embroidered Three Pcs Collection.
Latest Frock Collection.
Swiss Suits.
Swing Collection.
Related Article | Summer Sale 2018 (Outfitters, Stylo, Charcoal, Gul Ahmed, Royal Tag)