5 Best Summer Sales 2018 at Major Clothing and Shoe Brands
Summer sale 2018 has been started and it's a great time to fill your wardrobe with elegant stuff. To accomplish your chic looks, you can shop in top brands of Pakistan with remarkable up to 50% sale. The doors of famous clothing and shoe brands such as Outfitters, Charcoal, Gul Ahmed, Royal Tag, Stylo are open for you. Avail the opportunity and save a reasonable amount of money. Hurry up and get this limited time offers now.
Summer Sale 2018:
Through summer sale 2018, get all your favorite branded stuff now but at reasonable prices. The offers are for limited time and so avail it as soon as possible.
1. Outfitters:
All-time favorite brand named outfitter is offering an amazing deal for you. You can get all the accessories for men and selective stuff for women at 50% discount. The sale is applicable on;
T-shirts
Pants and Shirts
Shoes
Ladies pants
Sandals and Slip Ons
Shorts and Trousers
2. Charcoal:
This season shine like a start with an amazing and fabulous collection of Charcoal for men. Get up to 50% off on all the clothing and accessories collection for men. For a perfect formal, casual and classy look, shop through Charcoal now before the sale ends.


Kurta
Polo Shirts
Casual Shirts
Waistcoats
Pants (casual and formal)
3. Gul Ahmed:
As always, Gul Ahmed make your shopping even more enjoyable through quality stuff and equitable prices. The sale is offered for both men and women as well as to decor your home. They have offered the sale on the following accessories;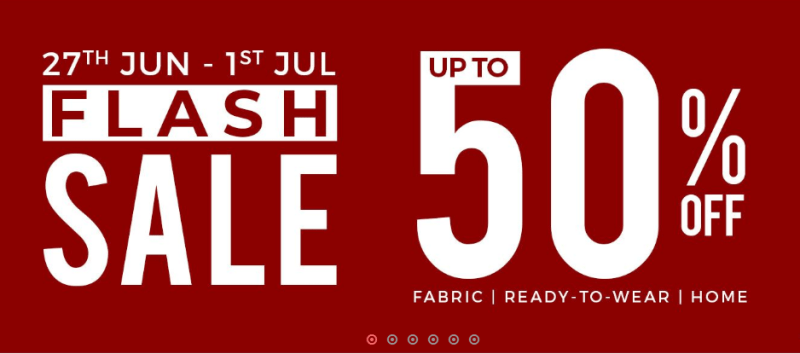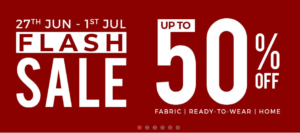 Ladies Simple shirts
Printed Shirts
Ladies Suits
Bedding, Towels, and Cushions
Teen Girls Dresses
Men Dresses
4. Royal Tag:
The royal tag is the name of quality and excellence. When we talk about top quality, reasonably priced, beautifully designed and latest fashioned stuff then this came at the top priority. Providing the chic and stylish looks to men, they have something unique to reveal on this special sale.
Polo shirts
T-shirts
Shalwar Suits
Kurtas
Waistcoats
Pants
Casual Shirts
5. Stylo:
It's almost impossible that you rushed to buy clothing stuff and forget about footwear. Get you matching footwear from your favorite store and shin this summer. As Stylo shoes are a mixture of quality, durability, reliability and latest fashion. The sale is offered on the following stuff for ladies;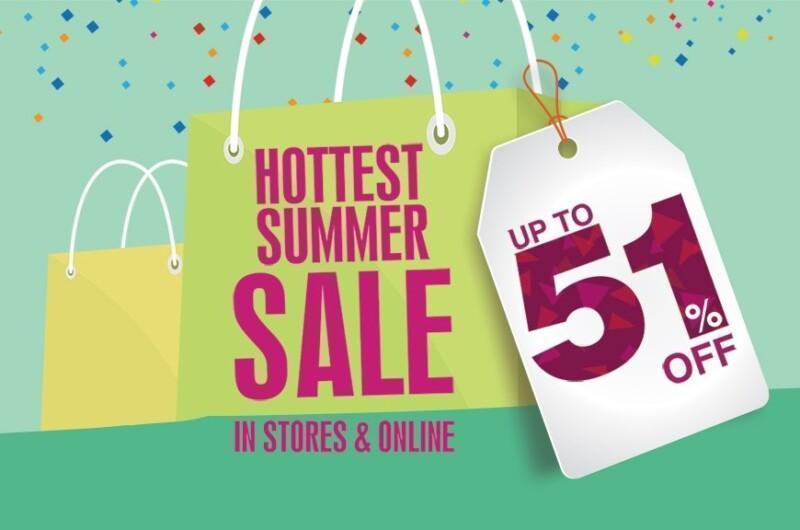 Sandals
Slippers
Chappals
Fancy Sandals
Related Article | Chenone Summer Solstice Sale 2018 – Available in Stores and Online