Mohsin Naqvi was a well-known poet and writer. The poetry of Mohsin revolved around love and raised voice for rulers who do not pay attention to the state and its people. His illustrious poetry openly addressed Islamic and political opinions. Following was the reason for his murder. He was known as Poet of the Ah-le-Bait because of his endless love and work for the Holy Prophet (PBUH). In this section, weare going to discuss the lifestyle, Mohsin Naqvi biography, Mohsin Naqvi Age and Mohsin Naqvi writings.
Mohsin Naqvi Biography
He was a world-renowned poet due to his seamless writings and powerful poetry. She received huge appreciation and acknowledgment due to his meaningful and handful writings. He also wrote poetry regarding the Karbala and hence is known among the Shia community. His name was Ghulam Abbas which later he changed to Ghulam Abbas Mohsin Naqvi.
In regard to his work for Karbala, he was given the title of 'Poet of Ahl-e-bait. He was murdered and this was a huge loss for the enthusiasts of poetry.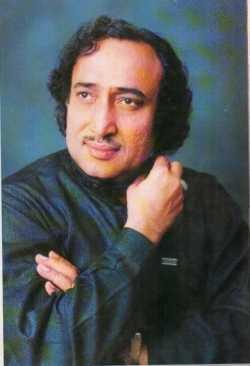 Mohsin Naqvi Date of Birth
Mohsin was born on May 5, 1947, in Dera Ghazi Khan, British India. But later on, he moved with his family to Pakistan after the separation of India and Pakistan. Originally, he was named Ghulam Abbas which was later changed to Ghulam Abbas Mohsin Naqvi.
Mohsin Naqvi Family
He belonged to a low-income family. His father's name was Syed Chiragh Hussain who was a saddle maker and later shifted his business to a food vending one. He had six siblings and none of them were into poetry.
Mohsin Naqvi Education
Mohsin got his bachelor's degree from Government College Multan. Later on, for Master's, he moved to Lahore to study at the University of Punjab.
Mohsin Naqvi Career
He got huge acknowledgment from the public due to his poetry regarding Karbala. His poetry always depicted politics and religious views. The brave poet was never afraid to discuss the bad performance of the government officials. Because of his bulk of poetry books, he was given the title of 'Iqbal e Shani.' His poetry and ghazals started to garner his fame. This lead his poetry to be recited in every other corner of Pakistan.
His ghazals earned him immense appraisal from the public. His work was undoubtedly awesome because it was dominated by his love of Ahl-e-Bait. Moreover, he was an active member of the literary circles within different cities of Pakistan. Additionally, his views against poor politics were a great source of inspiration for hundreds of millions of people.
The very minimal amount of his work revolved around love and romance because it was around powerful topics. The powerful topics included the compliments against the uncaring rulers. The words of Mohsin ignite the readers and inculcates a strong sense of liberation.
Also, she wrote the song 'Lahron ki Tarah' for a film named 'Husn-e-Bazar. The film was awarded the National Film Award.
Mohsin Naqvi Books
He was awarded for writing many renowned Urdu poetry books.
Rida-e-Khawab
Taloo-e-Ashk
Khaima-e-Jaan
Band-e-Qaba
Furat-e-Fikar
Rakht-e-Shab
Azaab-e-Deed
Mohsin Naqvi Publications
Azab e Deed
Tulu e Ashk
Khaim e Jaan
Haq e Aeliya
Rida e Khaab
Mauj e Idraak
Band e Kabaa
Reza e Harf
Rakht e Shab
Mohsin Naqvi Murder
He was assassinated in the main Bazar of Lahore on the eve of January 15, 1996. Millions of poetry lovers mourned the death of the Mohsin and an FIR was filed against the murderer. The funeral was attended by a large sea of people. His dead body was taken to his home town Dera Ghazi Khan and was buried there. A brave person like him couldn't be produced in generations.
When Mohsin was shot, he recited the following verses as his last words:
Le zindagi ka khums Ali(A.S) k ghulam se
Ay maout aa zaroor magar ahtraam se
Aashiq hon agr zara bhi aziyat hui mujhy
Shikwa kron ga tera main apne Imam(A.S) se
Also Read: Sania Ashiq | Biography, Age, Education & Career