One of the most significant motorcycle Manufacturers Honda is coming with another surprise for all the bike lover by launching Honda 125 2022 and we are super excited for it. Though, the company itself hasn't made this news official but if to believe social media then it might be launching in October.
We all know that Honda is one of the biggest vehicle company and are known for brining quality based vehicles. Hence, our expectations are surely high. We might not be able to get all the information regarding the bike but a few of them have been revealed.
Let's talk about those few specifications and price of the bike in this guide to get a better idea.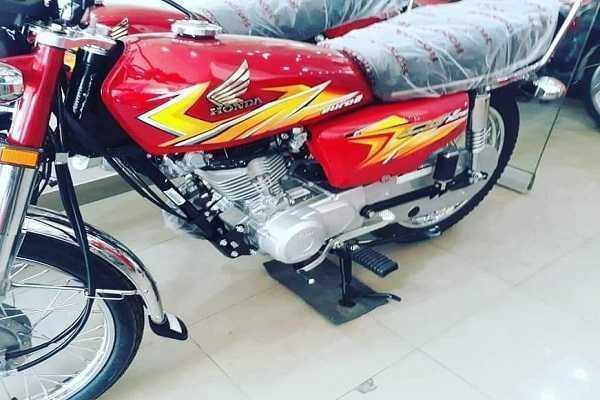 Honda 125 2022 Specifications
The bike engine is one of the main elements of motorbike and in this case it has 4-Stroke OHV Air Cooled. On the other hand, it comprises 56.5 x 49.5 mm bore and stroke. The 771 mm seat height make it perfect. Furthermore, it has 1201 mm wheel base and 1911 x 732 x 1016 mm dimensions.
There are also some rumors that many changes have been made in order to make this bike better than previously launched Honda products which is undoubtedly a great step. The front tire contain 2.50 – 18 (4 PR) while the back tire is of 3.00 – 17 (6 PR).
This bike might comprises all those features that you want in your next purchase.
Specifications in Detail
Transmission: 4 Speed Constant Mesh
Engine: 4-Stroke OHV Air Cooled
Dimension: 1911 x 732 x 1016 mm
Bore and Stroke: 56.5 x 49.5 mm
Seat Height: 771 mm
Starting: Kick Start
Final Drive: Roller Chain
Suspension Front: Telescopic Fork 103 mm Travel
Dry Weight: 99kg
Front Tire: 2.50 – 18 (4 PR)
Back Tire: 3.00 – 17 (6 PR)
Suspension Back: Swing Arm 68 mm Travel
Ground Clearance: 140 mm
Petrol Capacity: 9.2 Liters (Reserve: 2 Liters)
Wheel Base: 1201 mm
These are the few specifications of Honda 125 2022 that have released on the social media. the rest of them are yet to be revealed once the launch date comes out.
Honda 125 2022 Price
Now let's talk about the main element that what is the expected price of this Honda 125 2022? The price is said to be approximately Rs. 142,500. However, we are hoping that the company won't alter the price because previously we have seen that in the year 2021, Honda Atlas price kept changing.
We are still waiting for the official announcement by the company on their official website. Only then, we will get a better idea that when this product is going to launch in the market.