Celebrate Defence Day with Top 5 Best Pakistan Defense Day Songs
Every year, Pakistan celebrate defense day to memorize the sacrifices of the soldiers in 1965 wars. Pakistan defeats India in this war in 1965 and wins after a huge number of sacrifices. On this Special day, listen to these amazing Defense Day Songs and refresh your patriotism.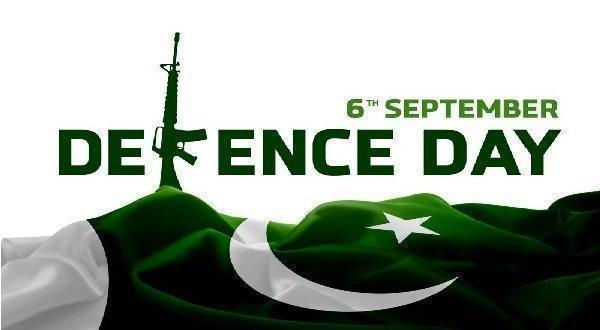 Defense Day Songs:
There are many Defense Day Songs that will refresh your love for your country and reminds you of the sacrifices of our soldiers. This collection is going to be on your hit playlist.
1.Hume Pyar Hai Pakistan Say:
This is the latest song especially Prepared for the defense day by ISPR. Currently, the promo of the song has been released by the army and complete song is yet to be disclosed. The theme of the song is based on the patriotism and how to make people love their country. The song is sung by Atif Aslam and it's going to be another national song that will make you love Pakistan.
[youtube https://www.youtube.com/watch?v=bP0aHLapgOQ]
2.Kabhi Percham Mein Lipte Hain:
This song has also been sung by great Atif Aslam and it was released last year. The theme of the song shows that the life of the army man and how he has to quit their personal life just for the sake of the country. This song tries to convince the people that the country protection is more important than our life.
[youtube https://www.youtube.com/watch?v=HgBFtoiEsh4]
3.Yeh Banday Mitti kay Banday:
This song is the latest one released a few months ago. The song shows the bravery of the army man whenever the severe circumstances occur. The video of the song starts when terrorist attacks the citizens and the army man save them by sacrificing their own life. The video, lyrics, voice, and message conveyed motivate us a lot and you will love it.
[youtube https://www.youtube.com/watch?v=vpl1FyToXck]
4.Tu Salamat Watan:
Last year, ISPR Official releases this sing on the defense day to recall the sacrifices of the martyrs. This song has been sung by many famous singers and it's really awesome to listen. If you want to refresh your patriotism and want to know how much martyrs our ancestor has bear, then add this national song to your playlist.
[youtube https://www.youtube.com/watch?v=SXmTgR-XaUs]
5.Aye Rah-e-Haq Ke Shaheedo:
This is the new version of the old song sung by many singers in the coke studio. This song depicts the bravery and sacrifices of the army men and how they have grounded their blood for the building of Pakistan. It reminds us of the scenes of the 1965 war against India and how our youth defeat them.
[youtube https://www.youtube.com/watch?v=EZVPRe5jRs4]
Related Article – All You Need to Know About Movie, 3 Bahadur: Rise of the Warriors