Donkey King Breaks the Records of All Pakistani Movies of this Year!!!
Pakistan entertainment industry is working very hard and making many excellent projects for their viewers. Recently the trailer of Pakistani Film Donkey King was released and it got more fame than any other film of Pakistan cinema. There are lot of shining names in Pakistan's entertainment industry Jaan Rembo is one of them. It's all about his new film Donkey King whose trailers has been released yet and got much popularity among the audience. Many new movies as Jawani Phir Nahi Ani 2, Parwaaz Hai Junoon, Load Wedding and 7 Din Muhhabbat In was released this year. But this film Donkey King left behind all these mega films and get the title of super hit film of this year by just its trailer. The trailer of Donkey King was released on 23 September and this trailer has been seen about 410000 times only in 40 days. This trailer also got 26,000 likes on YouTube. The Donkey King is a Pakistani Animated Film and Tick Tick would also release this year against the Donkey King. It's really a very big news for this film as it is the second film in Pakistan's history that got lot of popularity and fame. The complete details are given below about The Donkey King, you must watch its trailer and enjoy in cinemas after its official release.
Record Breaking Film Donkey King
Pakistani film industry is growing day by day with excellent new projects for its audience. Many new film have been released in this year including funny, romantic and patriotic. All these films got much fame among the audience but now a competitive film trailer has been on air on 23 September. This film is Donkey King in which many experienced, brilliant and skilled actors and actresses worked. Jaan Rembo is one of the most experienced actor in Pakistan Cinema, he made a new entry in cinema and make record breaking film of this year. It is directed by Aziz Jindani and produced by Talisman Studios and Geo Films.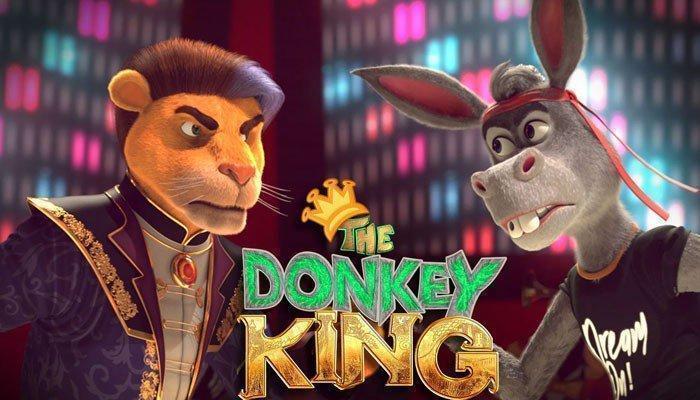 Cast of Donkey King
Here is the complete cast of Donkey King that is as follows:
Jan Rambo as Mangu
Hina Dilpazeer as Miss Fitna
Ghulam Mohiuddin as Badshah Khan
Adeel Hashmi as Shahzada Khan
Faisal Qureshi as Breaking News
Salman Saquib Sheikh (Mani) as Rangeela
Javed Shaikh as Changu
Ismail Tara as Pehalwan Chacha
Shafaat Ali as Ronald Crump
Irfan Khoosat as Jamboora
Shabbir Jan as Sardar Chacha
Ahsan Rahim as Mr. Propaganda
Irfan Malik as Panoti
Ali Hassan as Raja Uncle
The Donkey King is an animated film whose trailer got the highest fame in Box Office yet. There is a large No. of views on YouTube by the viewers as they liked it most. This film made the box office business of 140000000 yet.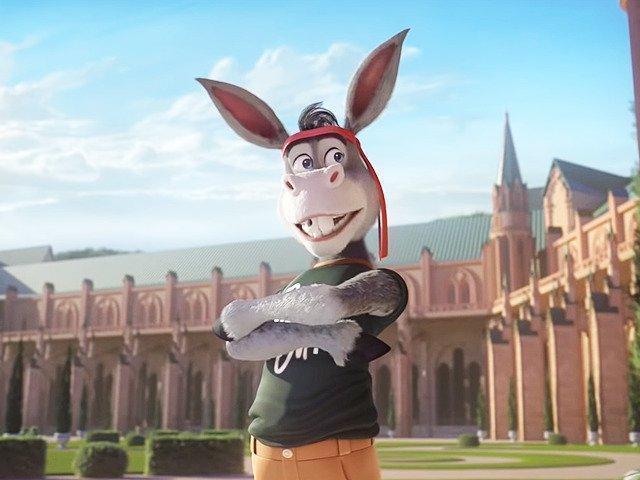 Other Pakistani Films of 2018
There are some other Pakistani film that was released in this year. Those films are as follows:
Jawani Phir Nahi Ani
Parwaaz Hai Junoon
Load Wedding
7 Din Muhabbat In
The recent most successful Pakistani film of 2018 is Jawani Phir Nahi Ani. It is a funny romantic film of Humayun Saeed, Fahad Mustafa, Ahmed Ali Butt and many others. Its trailer has been seen more than 400000 on YouTube.
Parwaaz Hai Junoon is another Pakistani Film that was released on Eid-ul-Azha. There is Hamza Ali Abbasi, Hania, Ahad and many others in its cast. Its trailer has been seen about 3300000 times which is also behind the Donkey King.
The third Pakistani film of this year was Load Wedding in which Fahad Mustafa and Mehwish Hayat played lead roles. Its trailer has been seen 2900000 times on YouTube.
The Donkey King has been released on 13th October 2018 and become the top rated film of this year.
Related Article|Animated Film The Donkey King Would Release in October 2018