Its All About Accidentally Leakage of Samsung Galaxy Watch Images…!
Samsung is one of the best manufacturer of smartphones, watches and other electronic gadgets. Samsung is going to launch Samsung Galaxy Note 9 on 9th August 2018. The rumored said that Samsung would also launch Samsung Galaxy Watch along with this smartphone. The images of Samsung Galaxy Watch has been leaked accidentally by the company on their website. The screenshot was snapped by CNET before it was quickly taken down by Samsung. After few minutes of leakage the pictures of watch the images were removed from the site. May be the Galaxy Watch would be unveil along with Samsung Galaxy Note 9 after few days.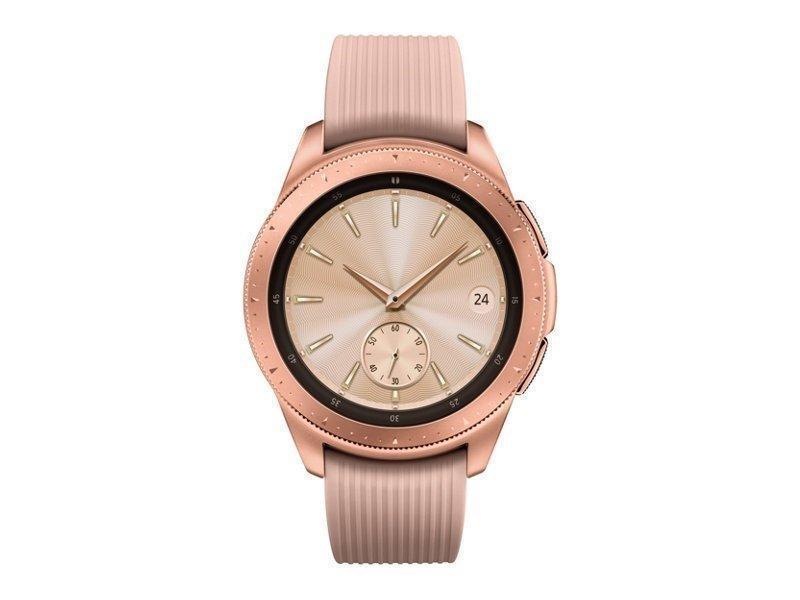 Details about Leaked Pictures of Samsung Galaxy Watch
Samsung is going to launch a new smartphone Samsung Galaxy Note 9 for its precious customers. It also designed a smartwatch as Samsung Galaxy Watch but the images of this watch has been leaked accidentally by the company itself.
The pictures of Samsung Galaxy Watch has been posted accidentally on Samsung US Retail Website. After the accidentally leakage images of Samsung Galaxy Watch the pictures were immediately removed from the website. The pictures were removed after few minutes of posting. The name of this watch is Galaxy Watch that is reveal on the leaked pictures.
There is only a still image and description of this watch on the site. If you click on the link then the link doesn't work because it leads to a dead page or an error page. But you can view that the watch is 42mm rose with gold version.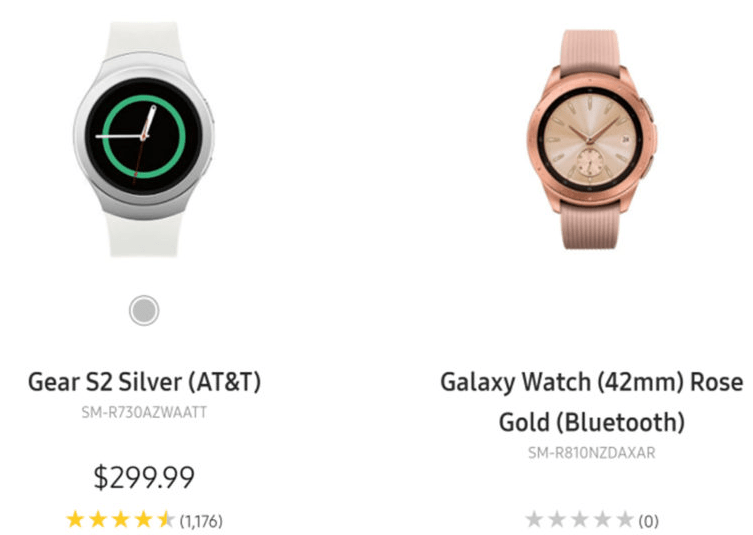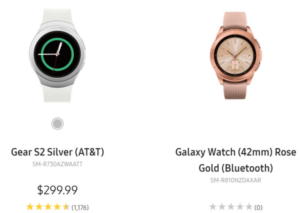 Model & OS Details
In the leaked pictures the model of Samsung Galaxy Watch is 42mm in rose with Bluetooth gold version. There is also mentioned Bluetooth in the picture it means this model has cellular-equipped version. This smartwatch may be using the numeric naming scheme which looks quite a lot like a Gear S3 Classic.
This Galaxy Watch would be run on Tizen operating system that is Samsung's own operating system. It would not use the Android Wear operating system. The other rumors are saying that the Galaxy Watch is also using voice control using Bixby. The Bixby is the Samsung's own virtual assistant.
There is no information about Samsung Galaxy Watch price and releasing date.
Related Article|Samsung Galaxy Note 9 Releasing Date (Design and Features)