The World Cup match between India and Pakistan in which Pakistan has lost the match created a lot of confusion and anger among Pakistani cricket fans. Pakistan cricket team is now facing criticism on social media by fans and a lot of questions have been occurred regarding the player's fitness especially caption Sarfraz Ahmed. Fans tweeted and mad memes on the poor performance in the field and took that match a way too serious.
However, a night before the India Pakistan match few of the Pakistani players have been found in a Sheesha café of United Kingdom and the picture went viral and fans bashed on to them. In this viral picture, we can see Sania Mirza along with his son, Shoaib Malik, Wahab Riaz, Imad Wasim and Imam ul Haq having sheesha and chilling a night before the match. Chaos created on social media and fans blamed the team for not taking the match seriously.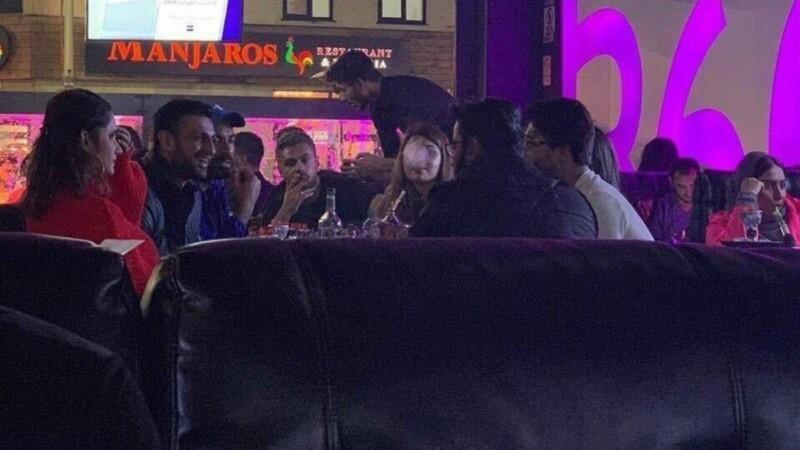 On this picture, Sania Mirza tweeted that her privacy should not be disrespected on which Veena Malik jumped into it and asked for the health and fitness about her husband and baby. Sania Tweeted, "Veena, I have not taken my kid to a sheesha place. Not that it's any of your or the rest of the world's business 'cause I think I care about my son a lot more than anyone else does 🙂 Secondly I am not the Pakistan cricket team's dietitian nor am I their mother or principal or teacher." Sania shuts Veena up and tells her to mind her own business as she knows better for her family and no one can care much of her baby than her.
Later, Sania Mirza decided not to respond her at the end and didn't reply but Shoaib Malik jumped into the conversation and request media and people to respect the families. Shoaib tweeted, "Veena, I have not taken my kid to a sheesha place. Not that it's any of your or the rest of the world's business 'cause I think I care about my son a lot more than anyone else does 🙂 Secondly I am not the Pakistan cricket team's dietitian nor am I their mother or principal or teacher."