Shahveer Jafry or Shahveer Jaay is truly a social media person who got fame due to his Facebook page. He is one of the Good-looking and creative content creators of the social media world. Through his content, he made his name not only in Pakistan but around the globe as well. This section is going to address all relative information about him including Shahveer Jafry Age, Shahveer Jafry Biography, Shahveer Jafry marriage, and more.
Shahveer Jafry Biography
Shahveer is a renowned comedian and Youtuber who currently resides in Canada. He s well known for creating content on the lifestyle of Canadian and South Asian families. The handsome Shahveer displays content regarding the traditions and cultures of South Asian and Canadian people. His videos always get hype and in this way, he garnered millions of followers on social media. Additionally, he collaborated with his co-Youtubers like Sham Idress and Zaid Ali Tahir to depict situations in a comical way. He started his social media journey back in 2013. The uniqueness in his content made him ascend towards the heights. He brings attractiveness in his content with his humor and by depicting the positive side of Pakistan. he currently lives in Milton, Ontario, Canada.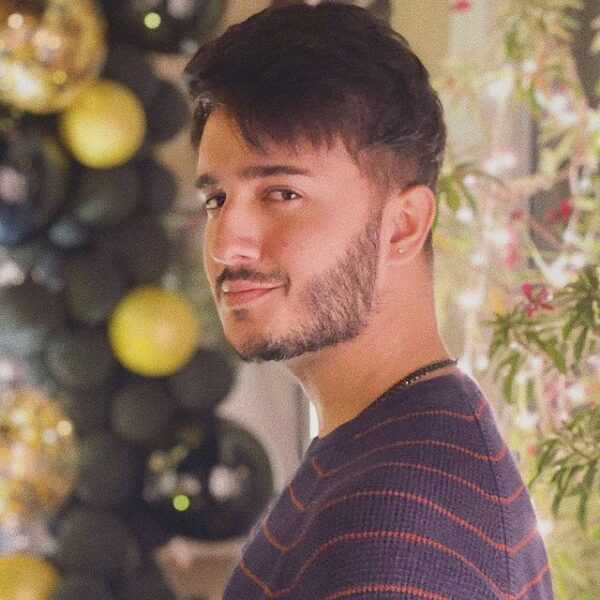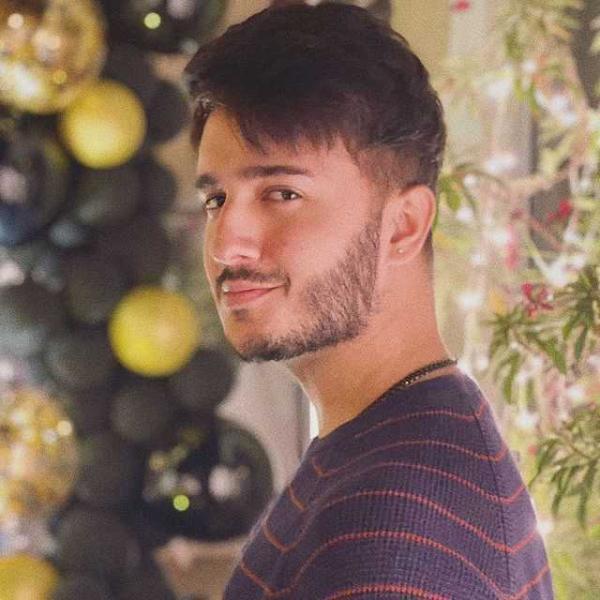 Shahveer Jafry Date of Birth
He was born on the 26th of November 1993 in Islamabad Pakistan. in November 2021, he will celebrate his 28th birthday.
Shahveer Jafry Family
He was born and raised in an ordinary yet supportive family. He has four brothers. One of his brothers, Sunny, creates and enjoys the content on Youtube and entertains the public with his sense of humor. His mother named Hina Saleem is a well-educated beautiful lady. In an interview, Shahveer revealed that he inherited a sense of humor from his father.
Shahveer Jafry Marriage
Shahveer, a Canadian-Pakistani Youtuber got engaged with Ayesha Baig. They got engaged in December 2020 in an intimate ceremony. The couple garnered appraisal for the new journey. However, they have not announced anything about their wedding.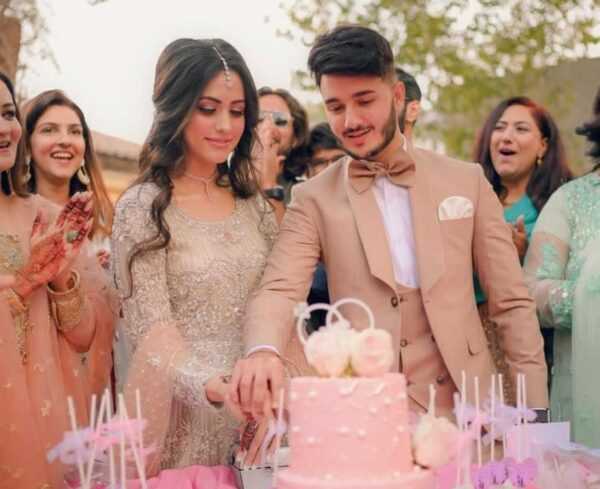 Shahveer Jafry Education
Shahveer holds a Business Marketing degree from a Canadian University.
Shahveer Jafry Social Media Career
He appeared on Social media back in 2013 when he did not use to make consistent videos. Later on, he started to post videos frequently on Youtube and Facebook. He got inspiration from Youtubers including 'Superwoman' and 'Fuzzy Tube.'
He creates videos displaying culture and traditions in a comical way. He uses great sense of humor to entertain his fans with the depiction of culture and traits of people living in Asia and Canada. His videos are based on topics from everyday situations. His videos typically demonstrate the reactions of brown and white people in certain situations. Moreover, his fluency in English, Urdu, and Punjabi language has added a greater plus to his popularity.
Additionally, the occasional vlogs (those on Eid and weddings) have garnered him immense appraisal. Also, his fictional comic character such as 'Pink Chacha,' 'Pinky Chacha Rscues Chintu,' and 'PINKY chacha the DON," got millions of views.
Some of the most renowned videos of Shahveer include "A tribute to group Pakistan,' 'Shaytaan in Ramadan,' 'Marriage ke Side Effects and many others. 'Win or Lose,' 'Dil Dil Pakistan,' is also the popular video of comedians.
Moreover, he is known to create content with co-Youtubers including Sham Idrees and Zaid Ali Tahir.
Social Media Handles
Facebook
Comedian got 2.2M followers on his Facebook account. He shares all the comical videos of him on the account. People love to watch his videos.
Instagram
His Instagram has over 2.2M followers. The followers enjoy and like his everyday activities.
Also Read: Nawal Saeed | Biography, Age, Education, Husband & Career