The Sequel of Teefa in Trouble is Under Production (More Drama, Action, Romance & Comedy)…
A huge no. of Pakistani dramas and films get much popularity among the audience. Therefore, those dramas and films are again under production for their sequels. Pakistani box office film that make many records from its release Teefa in Trouble is again under production for its sequel. It is the film with full of action, comedy, drama and romance that was released in July 2018. This film earn almost 2.5 million on its releasing day and broke the box office records. Two most beautiful and talented actors Ali Zafar and Maya Ali played the lead roles in this film and now both are again will be here in the sequel of Teefa in Trouble. The more skilled and professional cast will be there this time and many new faces would be seen this time with few older.
Top Rated Teefa in Trouble
If we are talking about the best rated Pakistani movies from last few years then it will be unfair if we don't highlighted the name of Teefa in Trouble film. The film was released in July 2018 which broke the box office records on its releasing day by earning almost 2.5 million. It was really a great earning in Pakistan box office. Due to the popularity and more fame among the audience the team is again working on the sequel of this film. There was much more in this film as more action, comedy, drama and romance.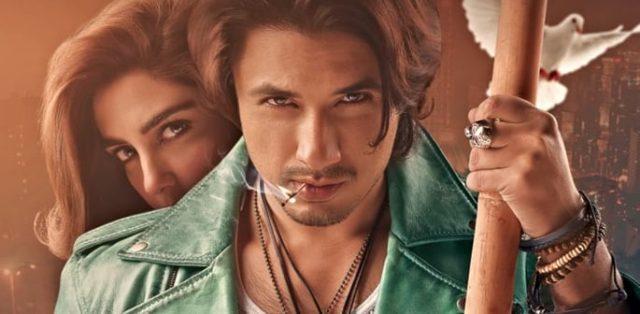 The director Ahsan Raheem now again called the whole team to make its sequel with much motivated and excited way. The whole team is busy for preparing the Teefa in Trouble's sequel. Pakistani popular singer Ali Zafar recently announced this news during an Iflix gathering which was held in celebration of the film's success. "Let's do Teefa in Trouble 2," he had stated to which Ahsan responded, "Yes, let's do it." These are not only rumors the work has been started with more motivation and excitement.
The upcoming Pakistani drama serial Suno Chanda 2 will also be on air in this Ramzan.
The lead roles from last time as Ali Zafar and Maya Ali will again perform the main roles in the sequel. The cast of this film for first time was as follows:
Ali Zafar
Maya Ali
Mehmood Aslam
Nayyar Ijaz
Asma Abbas
Salman Bukhari
Shayaan Khan
Marhoom Ahmad Bilal
Simi Raheel
Tom Coulston
Javed Sheikh
Faisal Qureshi
Mah-e-noor Haidar
Fia Khan
Some old and new faces would be seen in the sequel of upcoming Pakistani film Teefa in Trouble. The releasing date has not been unveiled yet but we are hoping it would come in late this year or start of the next year. For more updates stay tuned with us.