Top 10 Pakistani Celebrities whose beauty depends upon Plastic Surgery
Everyone wants to look beautiful but it becomes a craze for some people. They are willing to do anything for the sake of beauty. Most of the celebrities use plastic surgeries to enhance their beauty. The result of the surgery can be disastrous or make you super cute. Here is a list of Top Pakistani celebrities whose beauty lies in plastic surgery.
1. Mehwish Hayat:
Mehwish Hayat now becomes Pakistan's superstar now. Her acting, style, beauty, and way of talking all are impressive. This beauty queen also relies on plastic surgery to look beautiful. She has done lips augmentation and nose surgery.
2. Hadiqa Kiani:
Hadiqa Kiani is a famous Pakistani singer since 19's and still, her music and singing is on the top of the hills. She also opts plastic surgery to look beautiful. She has done with nose surgery and face filling.
3. Mahnoor Baloch:
Mahnoor is a Pakistani beauty queen blessed with natural beauty. Her acting and beauty make every drama even more successful. She uses injections and face lifting to look younger and she has successfully achieved her target.
4. Sadia Imam: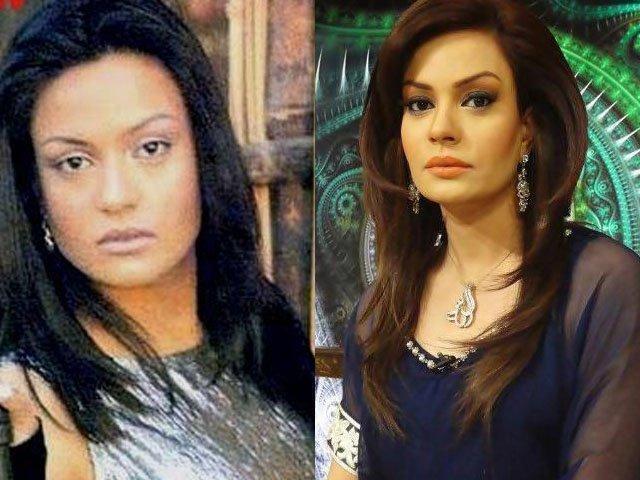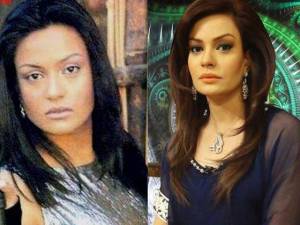 Pakistani famous celebrity Sadia imam also opts surgery to look younger and beautiful. But her choice goes wrong. She looks more beautiful and gorgeous before plastic surgery. Now she looks like an artificial girl.
5. Amna Haq:
Amna Haq always impresses the people with her fabulous acting and killer looks. The most famous and beautiful Pakistani actress has done with lips augmentation and cheeks implants which makes her look younger and beautiful.
6. Ayesha Khan:
Newly engaged beautiful Pakistani actress Ayesha Khan's beauty also relies on plastic surgery. Although she is blessed with natural beauty too. she wants to increase her beautiful look that's why she adopted eyebrow and face surgery.
7. Noor Bukhari:
Noor Bukhari, a famous movie and drama actress, who has turned towards Islam now. She is a model, actress, and host. She also chooses plastic surgery to look beautiful. She was done with a nose job.
8. Nadia Hassan:
One of the most successful and beautiful actresses Nadia Hassan also have chosen plastic surgery for her beauty. She is considered surgery queen because she has done with cheek implant, lips augmentation, facelift, nose job and chin lift.
9. Sara Loren:
Sara Loren whose first name was Mona Liza. She cannot successfully build her career. Her career remains in the danger all the time. She was done with lips augmentation to look more beautiful and wants to become successful. But all in vain
10. Fiza Ali:
Fiza Ali, a famous Pakistani host, actress, and model always tries to appear more beautiful in public. She has done with a lot of facial surgery and now she looks younger.
Related Articles | Top 4 Pakistani Drama which Deliver Strong Message | In Drama History | Actress Ayesha Khan Getting Married with Major Hadded on 15th April