List of Top 5 Best Café Faisalabad – Must Try Places
Faisalabad is the oldest city of the Pakistani surrounded by cultural values. They are not only famous for making jokes but also have the ability to secure the traditional values. Faisalabad street foods are famous everywhere but they also served with Pakistani, Indian, Chinese foods as well. Today, I am sharing a list of Top 5 Best Café Faisalabad which will assist you for a perfect dine out. Whenever you visit Faisalabad, please consider these restaurants in your top priority and enjoy the best food ever.
Top 5 Best Café Faisalabad:
Here is the latest list of Top 5 Best Café Faisalabad based on the customer's review. Choose the best one and enjoy the tasteful and delicious food.
1.The Best Bite:
Indeed, the delightful spot in Faisalabad for a perfect dine out is "The Best Bite". They are best at providing fast foods including fresh and hygienic Pizzas, Burgers, Sandwiches, Zingers, and nougats. No other café in Faisalabad can compete for this café in offering fast food. They are famous for providing zinger paratha and fried chicken.  I suggest, if you want a delicious meal at reasonable prices and in a relaxing environment, then this café is a perfect choice for you.    
2.Cafe Serenity:
Another eminent café of Faisalabad is Café Serenity. This café has a second highest rating based on the review of the customers. Café Serenity is famous for fresh ice creams and shakes which are really unmatchable with others. They offer best-ever desert which is yummy and mouthwatering. Furthermore, the steamed burger is really tasteful and available at lowest prices.
3.Scoop Studio:
When we talk about Top 5 Best Café Faisalabad, this cafe came at number three. They are best at providing handmade ice creams, soft drinks, and shakes. The customer service, satisfying environment, and food quality are the main reasons for its popularity.
4.Nectar Cafe:
Basically, this café is famous for delicious and wonderful coffee. No other cafe in the region can ever serve such tasteful coffee. The curl ice-cream offered by them is really outclassed and force you to order again and again. They offer fresh juices which cause the refreshment after the whole day tiredness. Indeed, this is called a must visit the place.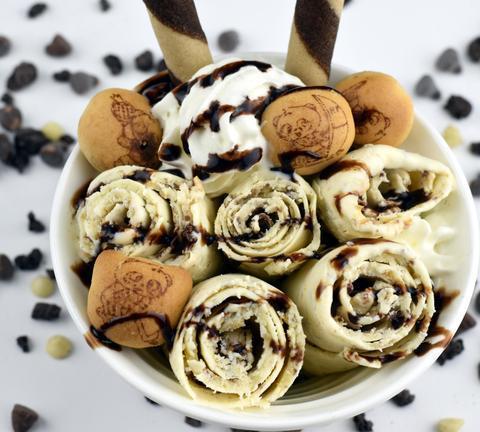 5.Apple Nine:
Another famous café in Faisalabad is Apple Nine. This best ever quality and reasonable prices is the popularity of this café. They serve best ever pizzas whose crust is filled with kababs. Especially its Garlic Mayo Flavor is certainly awesome. No doubt, this is the best fast food café. The fruit chart of this café is admirable.
Related Article |Get Ready to Dine out at Top 5 Best Café Peshawar