There are times when we think about going outside with our friends and family to enjoy the time. Setting off to an impeccable eating place is likewise the part of this excursion. Obviously, for dining, we need someplace that is best of the best. The best of the best or trustworthy for their cuisines, cozy atmosphere etcetera etc. So, we are going to enlist the top 5 Restaurants in Karachi where you must visit for when dining outside.
List of The top 5 Restaurants in Karachi includes:
Lal Qila Restaurant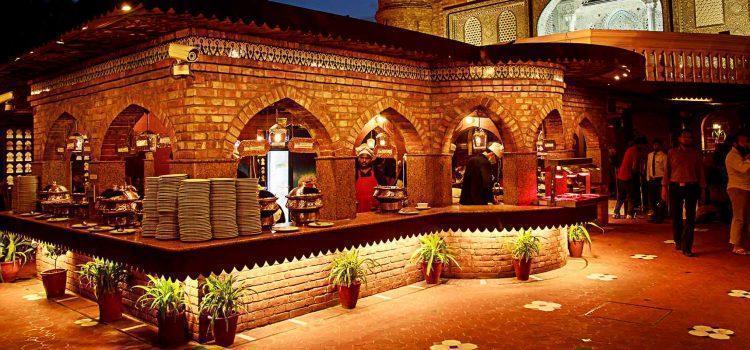 Lal Qila is a buffet restaurant located at Main Shahrah-e-Faisal، Karachi. Adorned with courtesy of Mughlai era, Lal Qila Restaurant offers you to dine out authentic Mughlai, Tandoori, and Live Bar-B-Que & Traditional Pakistani cuisine.
Address: 10/A, M.A.C.H.S Main Shahrah-e-Faisal، Karachi 75350
Yaki Restaurant
If you have never tried Teppanyaki style cooking. Then, Yaki is the best place to sit around their teppan hot plates and watch as their chefs skilfully cook your food in front of you. They use their theatrical skills, juggling, flipping and with a dash of fire, your meal is prepared for you before your very eyes.
Address: 29-C Khayaban-e-Seher, Karachi 75400
Café Flo Restaurant
Hidden amongst the bustling streets of Karachi, is a little taste of France. Step into Cafe Flo for a fine dining experience. An ideal place for a business lunch, celebratory dinner or a relaxing Sunday Breakfast.
Address: D82/1, Block 4, Clifton، Karachi 75500
Café Aylanto Restaurant
Café Aylanto brings together characteristics of a cozy Mediterranean countryside escape with a culinary twist of new age fusion.
Address: D 141, Block 4, Clifton Karachi, Pakistan
Xander's Restaurant
Xander's is a modern gourmet café – the concept is all about simple, fresh ingredients & light meals in a vibrant and minimalistic ambience.
Address: c 32، E St, Clifton Block 4، Karachi