UET Lahore, also known as the University of Engineering Technology is one of the highly recognized and valuable universities where people from across the country come for admission. It is located in Lahore and was established in 1921. Since 1921, it is giving quality-based education to its student.
The university is situated in the northern part of Lahore near Shalimar Garden. In the start, it was named Mughalpura Technical College but later it was changed to the University of Engineering and Technology. With time, the university introduced various majors. However, it is known for engineering courses.
It has different courses to offer for all the undergraduate and postgraduate students that we will talk about in this guide. Let's proceed and talk about the university in detail regarding its fee, courses departments and much more.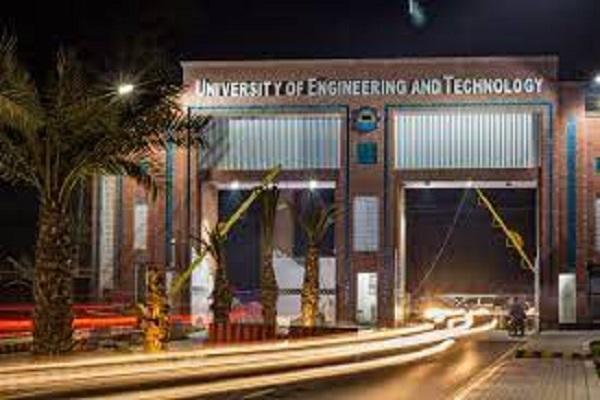 UET Lahore Admission
1- Online Admission Portal
You can view the admission portal online from UET official site where they keep updating students about the admission process. You can also view the hostel allotment list from that site easily.
2- UET Lahore Fee Structure
The fee structure is different for each course or department. The fee is based on merit and the merit is categorized into A, B, C, D etc. There are proper instructions given for each merit and every student has to follow the instructions.
3- Migrations Rules and Regulations
If you are planning to migrate to UET, it requires a few rules and regulations to follow. For instance, if the session has started for the last 3 weeks, you won't be allowed to get admission. On the other hand, First semester and last semester students are not allowed for migration, it can only happen in between these semesters.
You can check all the rules and regulations from the below-mentioned link.
https://www.uet.edu.pk/admission/admissioninfo/index.html?RID=migrationrules
4- How To Apply
You can ask for all the instructions with a phone call who will guide you step by step. Moreover, you can visit the campus to get complete information regarding the admission process. However, a few documents that are necessary during the admission process include:
Matriculation or equivalent certificate
Mark Sheet
Intermediate or equivalent certificate
CNIC
Domicile
Copy of Pakistan Engineering Council ( If Required )
Once your name comes in the merit list you can easily get admission with these documents.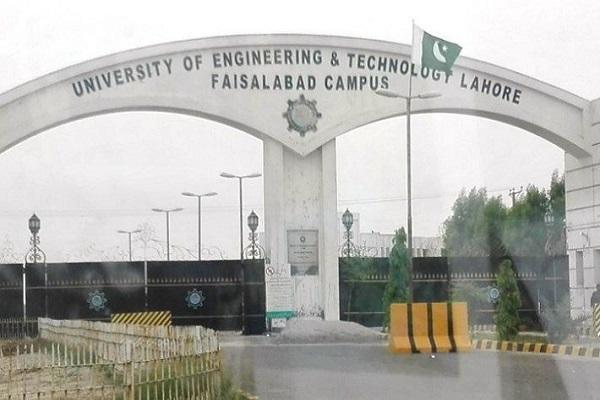 5- Scholarships
The University of Engineering and Technology also offers different scholarships to its students that you can avail yourself of depending on your majors. To check the Scholarship application chart, click the below-mentioned link.
https://www.uet.edu.pk/admission/admissioninfo/index.html?RID=scholarships
UET Lahore Campuses
1- UET Lahore New Campus
It is one of the large campuses that this university has with beautiful architecture. They also make sure to deliver high-quality education to students. Apart from education, the view is undoubtedly eye-catchy and mesmerizing to every person.
The new campus also comprises various courses be it engineering or sciences. It has different departments and it offers various courses as well.
2- Narowal Campus
This Narowal campus was founded in 2012 and since then it is gaining the same recognition. It is founded in Narowal degree College Lahore. However, now the campus has been shifted to Adda Siraj. 10 KM Mreedkay Road, Narowal.
It also comprises every facility for students. The staff and teachers are fully cooperative and the main focus is on students' education.
3- Faisalabad Campus
UET Faislabad campus is also a new campus that is enriched with every basic facility for students. All graduate and undergraduate courses have been held here.
UET Lahore Facilities
When it comes to facilities, UET Lahore tops the chart. From library to transport to cafe, it is enriched with every facility that a student can ask for. It has a beautiful and peaceful library while the architecture is up to the mark. On the other hand, neat and beautiful cafes are also designed for students.
It also has different sports activities so that students can enjoy themselves apart from taking education. It also offers different health facilities for students. They also have MSDN Portal and transport services for students who find it difficult to reach home.
In short, UET Lahore offers all those basic facilities that are necessary for students.
UET Lahore Courses
They are providing various graduate and undergraduate degrees from which you can pick as per your choice. Let's talk about each degree below:
Undergraduate Programs
The undergraduate programs that UET offers include:
BSc Architecture engineering
BSc chemical engineering
B. Architecture
BSc City and regional planning
BSc Civil Engineering
BSc Computer Science
BSc Geological Engineering
BBA
BBIT
BSc Electrical Engineering
BSc Mechanica Engineering
BSc Mining Engineering
BSc Environmental Engineering
BSc Mechatronics and Control Engineering
BSc Polymer Engineering
BSc Industrial and Manufacturing Engineering
BSc Transportation Engineering
BSc Chemical Technology
BSc Computer Engineering
BSc Electrical Engineering
Postgraduate Programs
The postgraduate programs that UET offers include:
MSc Building and Architectural
M. Architecture
MSc Water Resources Management
MSc Integrated Building Design
Mphill Water Resources Management
Mphil Water Resources Engineering
MSc Hydropower Engineering
MSc Chemical Engineering
MSc Structural Engineering
Mphill Applied Chemistry
MSc Geo Technical Engineering
MSc Disaster Management
MBA Executive
MS Management
MBA
MSc Environmental Engineering
PhD Architecture
PhD chemical engineering
PhD Computer Science
PhD City and Regional Planning
PhD in Chemistry
PhD electrical engineering
PhD Mathematics
PhD Islamic Studies
PhD Mining Engineering
PhD in Physics
PhD Polymer Engineering
PhD Transportation Engineering
Apart from these, there are a few more courses in which you can enrol.