UK Coffee Brand Costa Coffee has opened its store in Karachi. After the success of Tim Hortons in Lahore and the record-breaking opening day sales it made, Pakistan is now the hot market for international food brands from all over the world.
The news of the coffee brand coming to Pakistan came in December of 2022. The first store was actually opened in Lahore on MM Alam Road, the hot spot for eateries, and now they have opened a store in Karachi, which is being loved by Karachi-ites.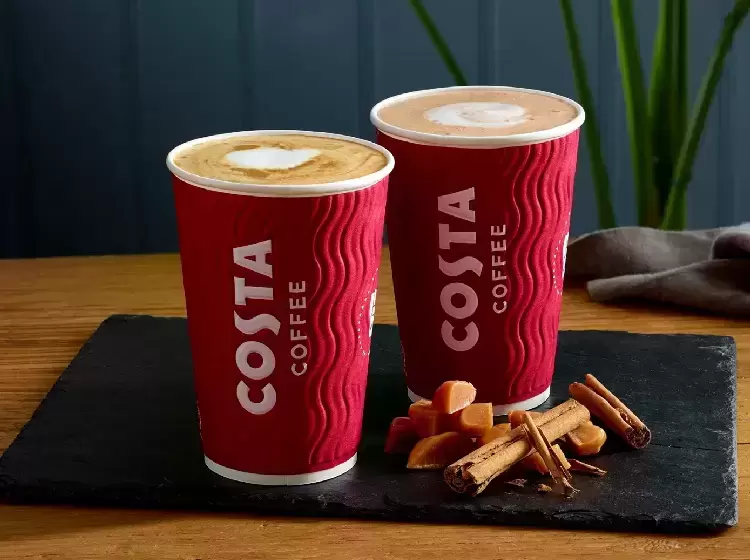 Here is what you need to know about Costa Coffee and more.
Costa Coffee Comes to Pakistan
The Costa Coffee is here in collaboration and partnership with Gerry's Group. During the launch event, Vinay Nair, the Head of Emerging Markets for the brand said, "We are truly delighted to be partnering with Gerry's Group in bringing Costa Coffee to Pakistan. Coffee lovers in Pakistan can now enjoy a great cup of coffee, one that's captured the heart of our coffee fans in the UK and globally for the past 51 years. We are eager to serve more cups of great coffee, to more people, more often in this beautiful country of Pakistan."
After the successful launch of the Lahore store and then the store in Karachi, the brand is expected to launch two more stores in the country. Costa Coffee has expanded to over 1,100 coffee shops across multiple international markets, and maintains an additional 2,800 coffee shops in the UK and Ireland, resulting in a presence in 41 countries worldwide.
Pakistan also hosts a range of international coffee businesses, including The Coffee Bean & Tea Leaf from the US, the Australian-American brands Gloria Jean's and McCafé, and Coffee Planet from the UAE. With Gerry's beside them, it looks like Costa Coffee will be able to make a huge impact on the Pakistani market.
It is expected that the brand will open two more stores in Karachi and Lahore, one each. The competition will be boiling hot with other, well-settled brands already doing grand business in these cities.