Details of Vivo X23 Smartphone with Specifications…!
A large number of smartphones have been launched this year. All these smartphones are of high quality and with great features. Another smartphone named Vivo X23 has been made official in china. This new smartphone would be available in other countries in just a few weeks later. The Vivo handset as X23 includes a Fingerprint Scanner, Waterdrop Display Notch and much more. This smartphone would be one of the best smartphone for its users. The complete specifications of Vivo X23 are described here.
Details of Vivo X23
A new smartphone as Vivo X23 has been come with many splendid features for its users. This smartphone has a fingerprint scanner, water drop display notch and much more for its fans. Vivo X23 would be available in Purple and Blue color for the customers. This would be also listed on company website very soon. In March 2018 Vivo X21 was made official and now only six months after Vivo X23 has come by the company. The price and other details of this mobile would be announced very soon by the company.
The information that are unveiled yet are that Vivo X23 would support a Water Drop Display Notch, a Fingerprint Scanner and a Vertical Dual Camera Setup on back side. Some other features that are listed on official website are as the Vivo X23 would come with a screen to body ratio of 91.2 percent. There is also a glass panel that will feature a 3D design for a premium gradient finish in varied color options. The fourth generation in-display fingerprint scanner is also in this smartphone. A waterdrop display notch is placed in front of the phone and a dual camera setup is set on the back side of handset. The available colors are blue and purple but may be other colors would be announced on launch day.
According to the previous leaks Vivo smartphone X23 model would come with advanced 3D face recognition system. There is a next-gen in-display fingerprint scanner, a 6.4-inch full screen display, and a Qualcomm Snapdragon 670 processor paired with 8GB RAM. Additionally, this smartphone will feature "independent" audio DAC as well.
Key Features of Vivo X23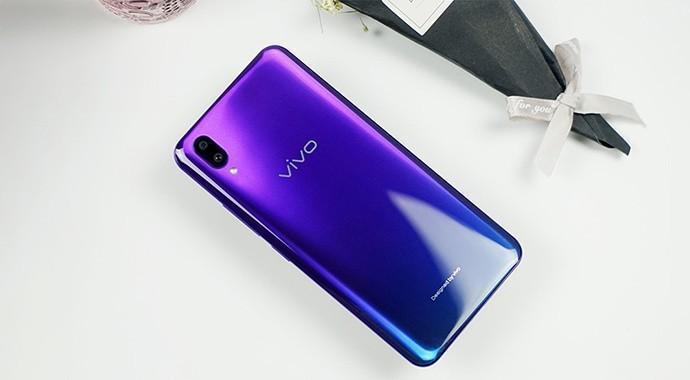 Snapdragon 670 processor
6.4-inch full screen display
Screen to body ratio of 91.2 percent
8GB RAM
3D face recognition
Dual camera setup
In-display fingerprint scanner
Waterdrop display notch
In Blue and Purple color
The expected launching date of Vivo X23 is August 23 by the leaks. If it is the exact date then the wait for this phone would be over after 2 days. So you would able to get all the detailed information as pricing, specifications, and availability very soon.
Related Article|Infinix Eid Discount 2018 – Special Eid Discount on Smartphone