There is a new trend started in the Showbiz industry about actors turning into directors. We have seen many actors wearing director caps in the past few years. It is surely a great change in the entertainment industry as the audience would love to witness new things that might be a good change.
Similarly, a few times ago, Yasir Hussain announced his directorial debut, and it surely didn't surprise anyone. Yasir is a versatile actor who is also a writer, host, and now soon a director. He loves to experiment and is always successful in doing so. Yasir will be seen doing a job of a director with his debut serial 'Koyal,', and we can't wait to see what he will offer.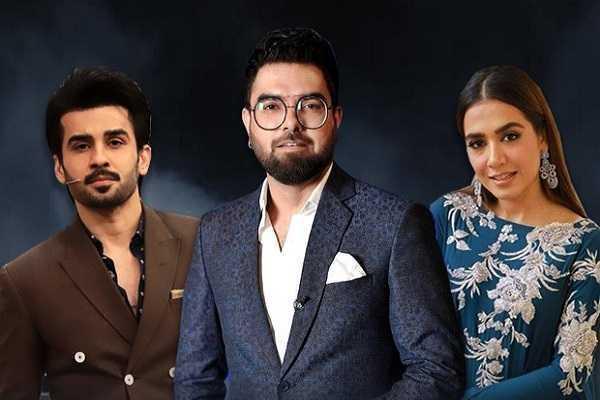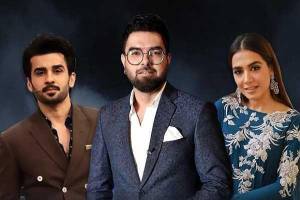 Yasir Hussain's Debut serial Koyal
After giving a few hits on the small and big screens and after hosting a successful show, Yasir Hussain is all set to direct an upcoming serial titled 'Koyal' with a star-studded cast. The serial will air on the OTT platform Urduflix. The shooting has already begun, and we are super excited about this one.
Apart from the digital platform, the serial will also feature on Aaj entertainment. Though he hasn't announced the release date yet, we can expect that it will air anytime soon.
Cast of Koyal
Besides being a directorial debut of Yasir, the cast of the serial also seized our attention. The main leads will be Mansha Pasha and Fahad Sheikh. Fahad has recently given a blockbuster drama serial 'Jalan' while Mansha was also seen in a superhit drama 'Mohabbat Tujhe Alvida.' Hence, we can expect something huge this time too.
Apart from these cast members, a few other prominent names are also a part of it that have started shooting too. The names include Maham Amir, Umer Alam, Huma Mira, and many others. Huma Mir will be seen on television after a long time.
Fahad Sheikh
Mansha Pasha
Maham Amir
Umer Alam
Huma Mir
Isn't it enough to excite us about this upcoming serial? If you haven't felt excited yet, then the writer of this serial might motivate you to wait for this one. Zanjabeel Asim, who has written on-going drama serial 'Fitoor' currently is the writer.
Hence, we have got enough reasons to watch this serial. We hope, soon we will be able to watch the teasers of this erail. Till then, fingures crossed.