t .There are many best places for kids and family in Lahore. Parents are always on the look out for the best places where they can have some light hearted fun with their kids and families. While there is no deficiency in finding fun places to find in Lahore, choosing between them can be a bit of a hassle.
There is definitely a little too much for your children to enjoy in Lahore, especially if they have never been to the city. Lahore is the City of Lights, a place where life begins when it gets dark. For families and people with kids, finding the right destination to have some fun with kids can be a little troublesome.
If you are looking for some new places to experience with your kids or if you are on the lookout for some fun places that your kids will enjoy then here are the top 5 places that you must visit with your family, especially if you have little kids.
These Are the Must-Visit and 5 Best Places for Kids and Family in Lahore
Joyland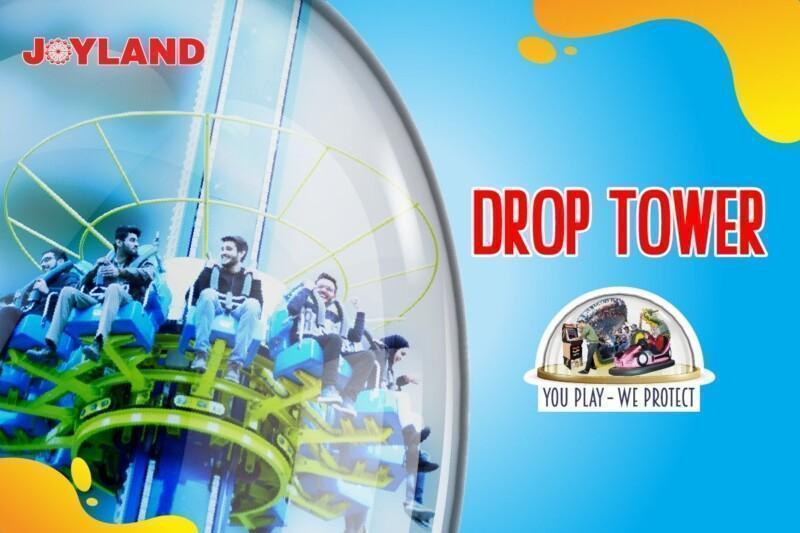 The original adventure park in Lahore, Joyland is one of the must-visit best places for kids and family in Lahore. From its fun rides to little snack stalls, Joyland is the perfect place to take your little kids and teenagers. There are different rides that cater to infants, toddlers, teenagers and adults.
Although Joyland can become a little stuffy towards the weekend, but the experience would be worth it. It has a House of Horrors, a massive ride like the Boat, Pirate and the crown jewels of Joyland: Top Spin, Free Fall and Discovery.
You can visit Joyland and pay per ride, or you could wear the wrist ticket. And enjoy maximum rides as long as you stay inside the amusement park. Joyland can be found on Aziz Bhatti Road, Fortress Stadium, Saddar Town, Lahore. The place open at 4 pm and closes at 12 am seven days a week.
Sindbad's Wonderland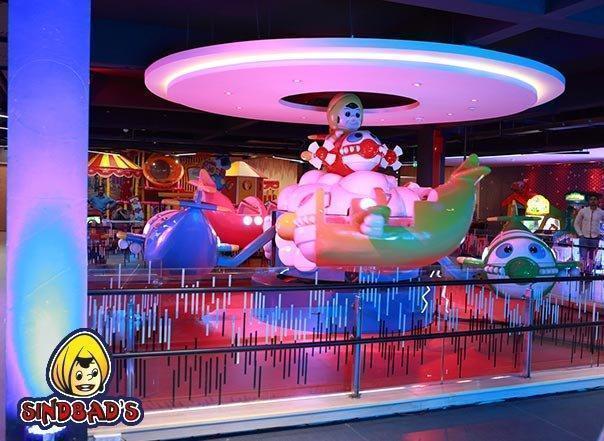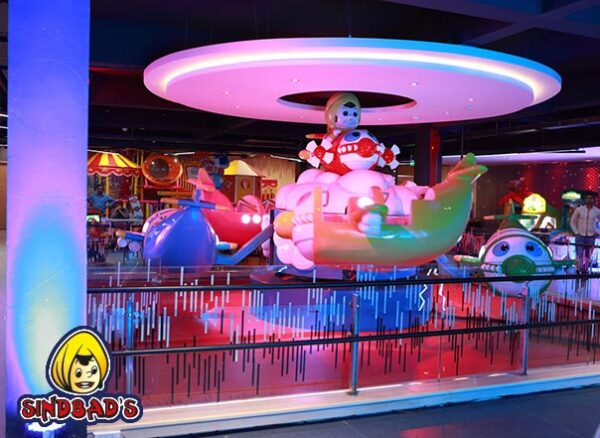 Another one of the best places for kids and family in Lahore is Sindbad's Wonderland. Suitable for kids of all ages and interests, this indoor recreational "park" is the best place for you to take your kids over the weekend. In fact, Sindbad's Wonderland is a household name in the city.
This is an indoor carnival that carries plenty of the mainstream arcade games for children and rides that will be loved by your toddlers. The place is divided into two segments, one is for arcade games and the other is for kid's playing zone.
The Sindbad's Wonderland filled with great lights. And is a perfect place to have birthday parties at and even have a family's day out as well. Sindbad's Wonderland actually very near to Joyland and can be found inside Fortress Stadium, Saddar Town, Lahore. The place is open through out the week. It remains open from 3 pm to 11 pm from Monday to Friday and remains open from 2 pm till 12 am on Saturday and Sunday.
Sozo Water Park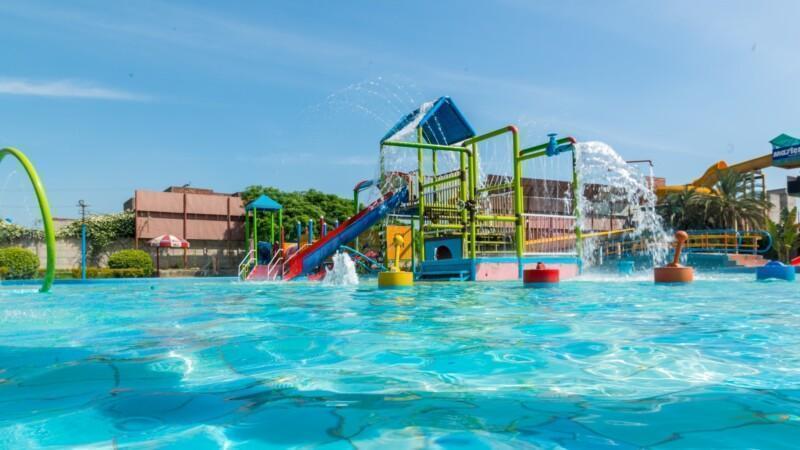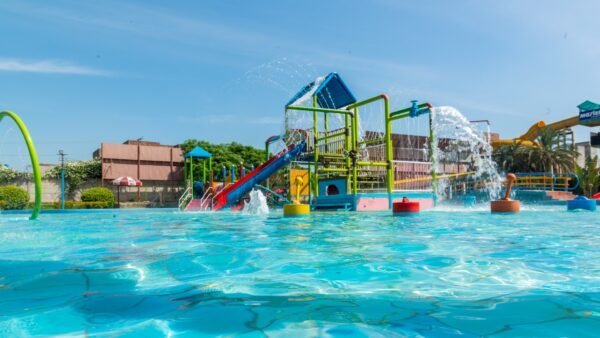 Sozo Water Park is one of the best places for kids and family in Lahore to visit in the summers and kids love this water park. There is no one who has never heard of Sozo Water Park and that is saying something. This is a great place to beat the heat and have some fun in the sun at the same time.
This is a legit place for families. I cutting-edge water park where you can enjoy some incredible rides, slides and splash pools where you can enjoy a few hours with your children. Some of the sources of entertainment at the water park include a fun racer slide, and soothing waterways. And speed slide, a free fall slide, projectile slide and even a wave pool for you to enjoy.
You can enjoy your time at the part because there is a different place for ladies and kids to enjoy as well. Each ride has been tested and proved to be safe. Plus, the water used in the park is safe because it uses its own water filtration system and compound treatment plant that makes sure you don't get any germs when you spend time in the pool.
Wonder World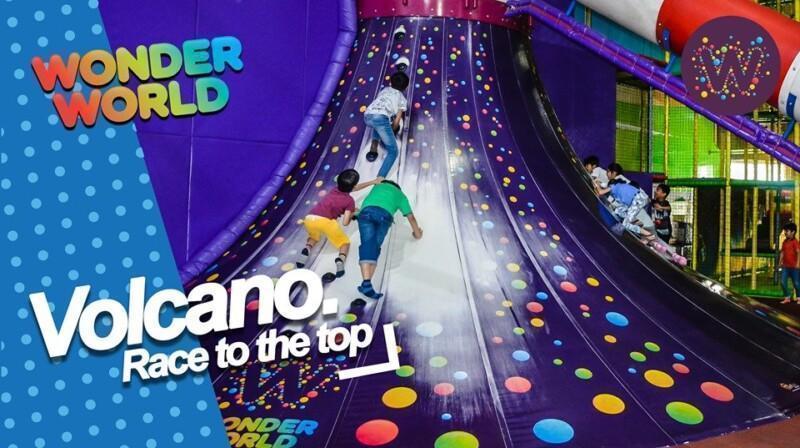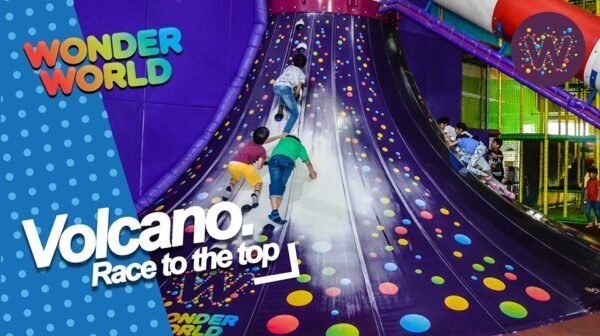 Wonder World was previously known as Marvel World. This is one of the best places for kids and family in Lahore. And is a heaven for toddlers, babies and young children alike. This has quickly become of the most prominent places to visit, if you have kids in your family. The intent behind the place to encourage children to feel better about exercise and anticipate it in their daily life.
Your child needs to be four years or older to enjoy the indoor entertainment this place has to offer. Once inside, they will enjoy ball pits, slides, rockers, different climbing outlets, bouncy houses, trampolines and even race tracks. There are also options to enjoy food inside as well as 3D movies, bistros and even a toy shop.
You can find Wonder World at 22-A, Block E3, Qarshi Street, Lahore. It remains open from 1 pm to 11 pm from Monday to Thurday and opens at 1 pm to 12 am on Friday to Sunday.
Lahore Zoo Safari Park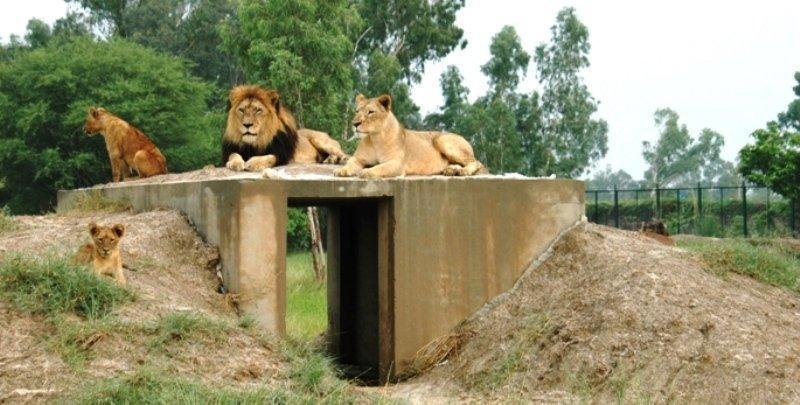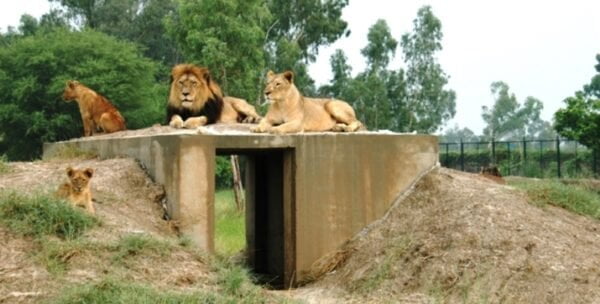 If you children are older in years and closer to their teens, they will enjoy Lahore Zoo Safari Park tremendously. Your kids will get the opportunity to see the wildlife in their natural habitat. This is one of the best places for kids and family in Lahore. Because it covers 242 acres of land and is a massive place for you and your family to enjoy.
The Lahore Zoo Safari Park has Bengal Tigers, Pumas, Lions, Indian Peafowl, Blue Bulls, Silver Fowl, Ostrich, Emu and even Swans. There are safari tracks for you to enjoy and visit lions and tigers in their habitat zones. There is a little of everything here for you to enjoy with your children. The Lahore Zoo Safari Park is located at Safari Road, Lahore and open at 7 am till 8 pm seven days a week.