Pakistan certainly is a blessed piece of land when it comes to its natural beauty. This country has so much to offer, from the stunning virgin coasts of Baluchistan to the breathtaking valleys of the North.
Due to recent improved security situation and progressive efforts from the Government, there has been a spike in the number of domestic and foreign tourists visiting the tourist destinations of Pakistan and current trends suggest that tourism will rise exponentially till the foreseeable future. Not so long ago, the British Backpacker Society ranked Pakistan as the best travel destination, for what it has to offer.
Camping is an essential element of any Adventure lover's bucket list. Here are the best tourist destinations for camping in Pakistan:
Sharan Forest
Sharan Forest is a thick, yet-to-be-commercialized, forest in Kaghan Valley, KPK. This forest is the ideal place for anyone looking to camp for a few days without going too far up North. Due to very low influx of tourists, you can expect to see thick forest, lush greenery, rich flaura and fauna and dense mossy formations.
KPK Tourism Department recently installed Eco-friendly camping pods in Sharan and there's a campsite right next to it. Other than that, you may also camp anywhere else in one of the most beautiful tourist destinations for camping in Pakistan.
Check Out The Most Beautiful Tourist Destinations in Kaghan Valley
Deosai Plains
Deosai Plains, also known as the land of the giants, is the 2nd highest plateau in the world. The Deosai National Park is located in the Gilgit Baltistan province of Pakistan. Deosai is spread over a vast area of 3000 square kilometers and is the perfect place to witness nature in its purest form.
Deosai consists of vast grassy plains with rich flora and fauna, beautiful lakes and spectacular views of giant peaks surrounding the plains. Deosai is also home to Grizzly bears, which certainly is amazing. Deosai's 'Bara Pani' camping site is popular amongst adventure lovers due to all that it has to offer and this makes Deosai one of the most beautiful and adventurous locations for camping in Pakistan.
Kumrat Valley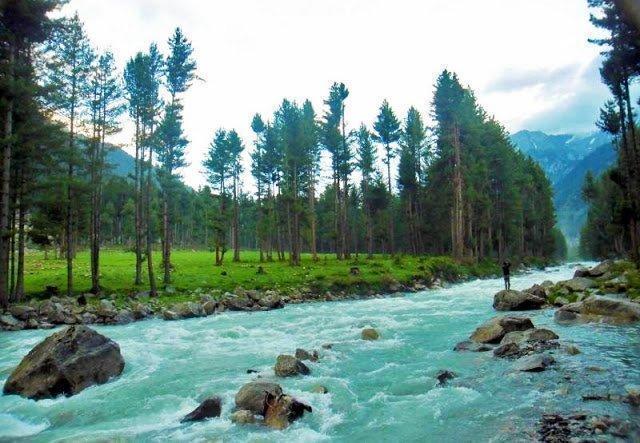 Kumrat valley is another scenic valley located in Upper Dir, KPK. This valley went viral when Imran Khan paid a visit for promotion of sustainable tourism in the region. Since then, the inflow of tourists in this valley rose at an impressive rate and Kumrat has become one of the most popular destinations for camping in Pakistan
The KPK tourism department also launched their camping pods and camping sites in this valley earlier this year, making it easier to stay and enjoy the lush greenery, gushing streams and rivers and thick patches of untouched forest.
Fairy Meadows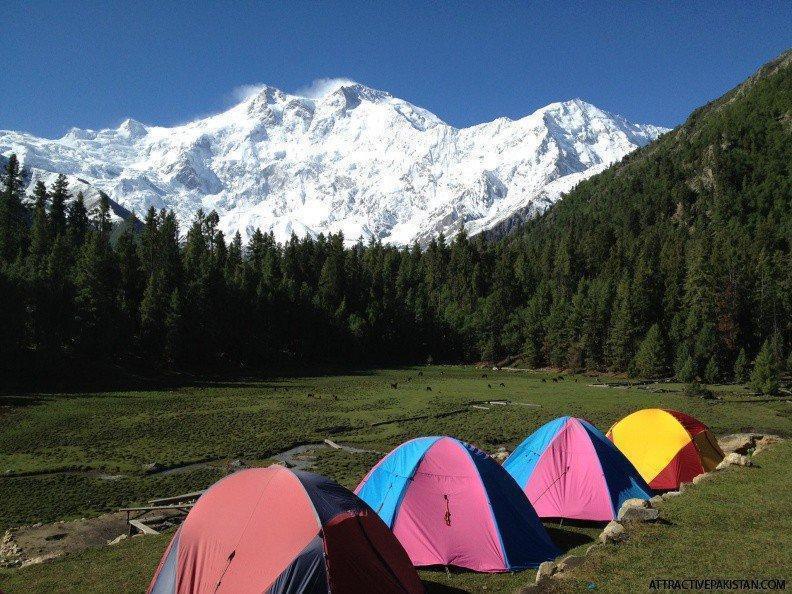 Fairy Meadows is one of Pakistan's most popular tourist destinations. Located in the foothills of the mighty Nanga Parbat, also known as the killer mountain, Fairy Meadows is an extremely beautiful location to camp and cherish nature.
Fairy Meadows has become significantly popular and the inflow of tourists has multiplied over the past few years. Nevertheless, this meadow is still brimming with lush grassy pastures, thick forest cover and streams. However the most beautiful feature of fairy meadows is the spectacular sight of Nanga Parbat, which is visible from all over the meadows.
Camping facilities are also conveniently available at Fairy Meadows in summers.
Mulla ki Basti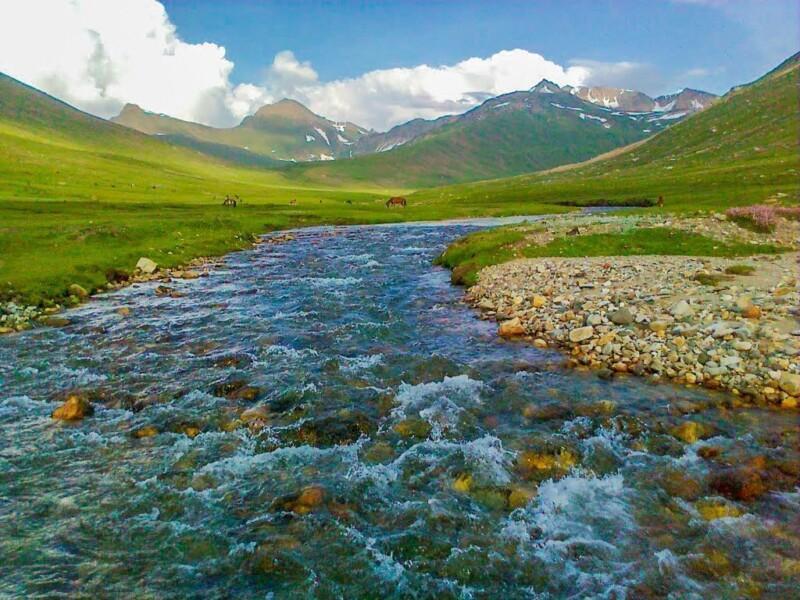 Mulla ki basti is a small settlement that can be accessed from Besal, Kaghan Valley, KPK. Mulla ki Basti is a lush green pasture with streams cutting through. People usually go there as it is the base camp for Dudipatsar lake.
Basic camping facilities are available at Mulla ki Basti during the peak season. For the remaining year, you'll have to bring your own camps and equipment.
Arang Kel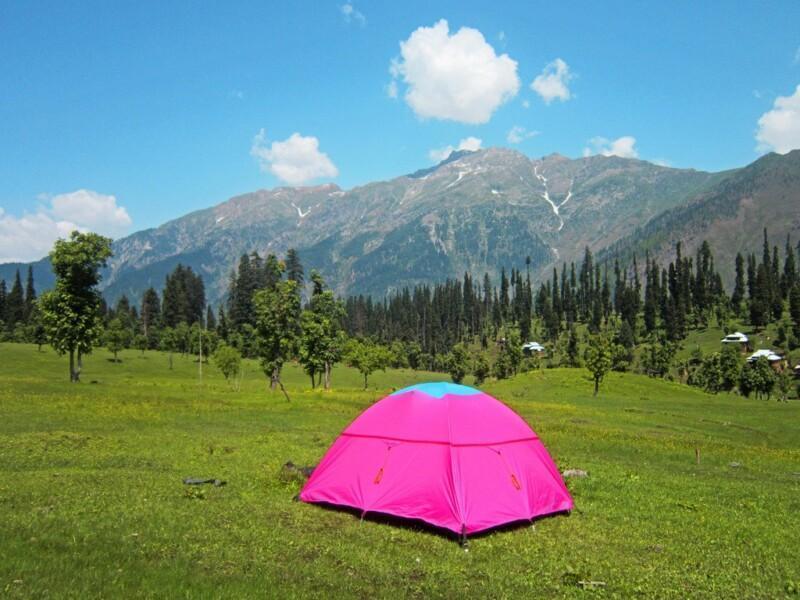 Arang Kel is a popular tourist spot located in Azad Kashmir, Pakistan. It is accessible by a short hike upwards Kel and the views up there are simply mesmerizing.  Arang Kel consists entirely of lush greenery, surrounded by snow-clad hills, making it one the most scenic locations for camping in Pakistan.
You may find camping facilities up there, depending upon the weather and season.
Also Check out the Most Beautiful Places in Azad Kashmir!