Top Most Famous Parks in Dubai (Fun & Enjoy Points)
Dubai UAE is most famous country for visitors due to its beauty. There are many things for visiting as Splendid Resorts, Iconic Buildings, rich Food Points, Famous Parks and much more. There are some Beautiful Lush and Famous Parks in Dubai for making your weekends and vacations more memorable. There are lots of green spaces and parks available in this beautiful country.
1. Dubai Creek Park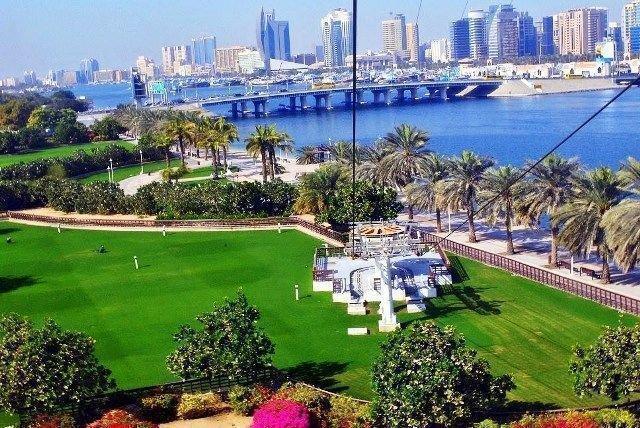 Dubai Creek Park is one of the most Famous Parks of UAE situated in the heart of old Dubai between Maktoum Bridge & Garhoud Bridge. It is one of the oldest parks in Dubai and is still as popular today as it was from first day. Many families fill the park at the weekends and the evenings with their love ones. There are lot of plants and greenery along with a nature trail. There are also barbeque areas and children' play areas throughout the park as well as the Children City Centre and Dubai Dolphinarium. You can ride the cable car, miniature train, rent bikes and visit the café. You may also enjoy with your own food for a picnic or a barbeque. You would have to pay a small price for entering into the park as entry ticket.
2. Za'abeel Park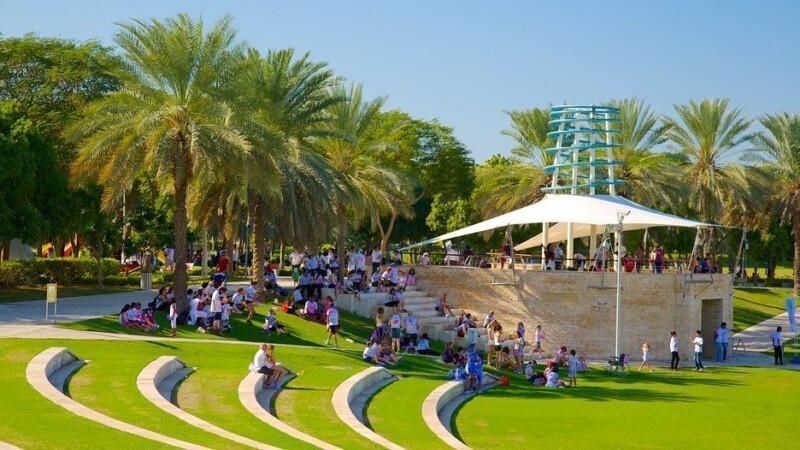 Za'abeel Park is one of the Largest and one of most Famous Parks in Dubai located in between Karama and the Za'abeel area. It is the Dubai's first technology based park with Wi-Fi access throughout this green haven. Three portions are reserved for exhibits on alternative energy, communication, and technology. It made a family-friendly attraction point due to a bicycle track, a children's 'edutainment' center, a play zone, a lake with boat hire and a small train. You should must come with your kids and make more fun and enjoyment.
3. Safa Park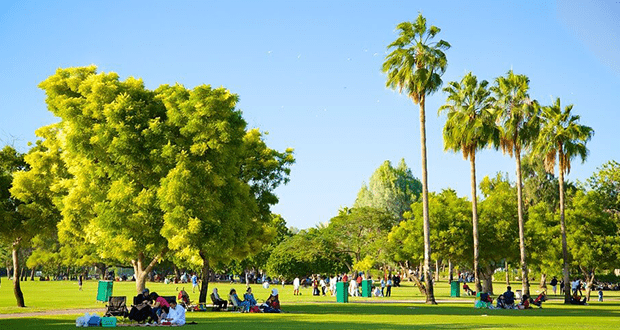 Safa Park is a 150 acre urban park in Dubai one of the most Famous Parks of United Arab Emirates. There are many facilities there including playgrounds, washrooms, a fun fair and abundant open areas. This Famous Park contains three lakes, over 200 species of birds, and 16924 different trees and bushes. Within the park you can find grassy lawns which cover 80% of the whole park, a little forest and a hill. A waterfall flows out of the hill and falls into the largest lake which contains a fountain and touring boats. The park is also famous with walkers and runners and you will see them walking around the park.
4. Safa Park 2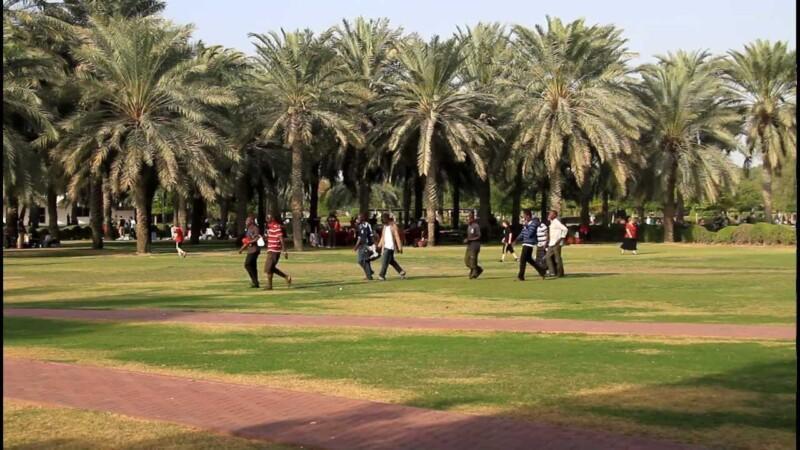 Safa Park 2 is different from Safa Park with a much smaller quieter and cute little park. It has lovely green spaces and a great play area for the kids. You'll certainly be impressed by the park's cleanliness and the lovely floral displays. It gives great views especially on weekday mornings when park is real haven of calm. There are plenty of picnic tables to enjoy with their delicious lunch. There are also football, basketball and volleyball areas in this most Famous Park of Dubai.
5. Al Barsha Park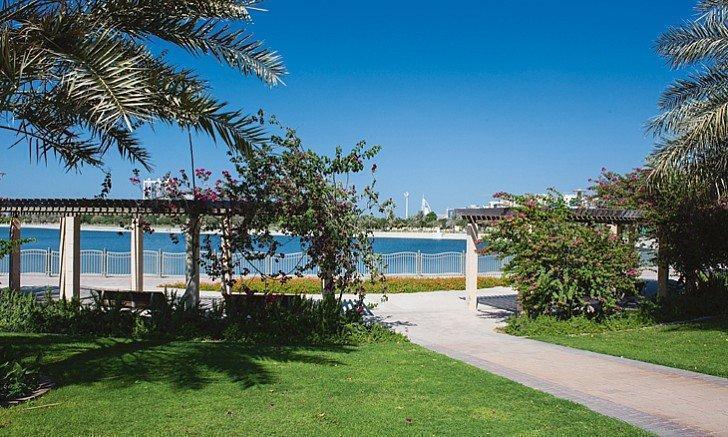 One of Dubai's newest parks is Al Barsha Pond Park is proving to be very popular with local residents. The park is large and has large ponds that have a walking or running track round them. There are loads of places for kids to play and also areas for relaxing and enjoying the outdoors. It has tennis courts, volleyball courts, football pitches, basketball courts and fitness machines. The perfect for exercising so a really great park to keep fit in.
6. Mushrif Park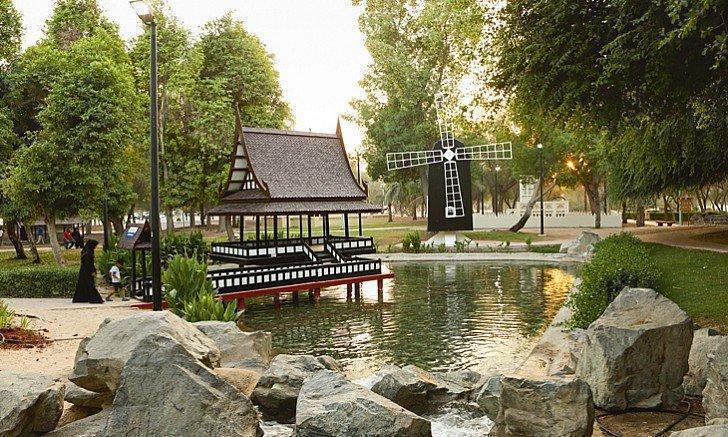 Mushrif Park is our past Mirdiff on the Khawaneej Road and is well worth for a visit. There is a small zoo with goats, train rides, a swimming pool and you can ride a camel or ponies there. It's a great place for family picnics as well as strolls under shady trees. There are also barbeque areas for enjoying together with your friends and family for spending an amazing day at Mushrif Park.
Related Article|If you are in Dubai Must Visit These Hotels| Famous Hotels