Make Fun & Enjoy More by Visiting these Famous Hotels in Dubai – UAE
Dubai is the largest city in the United Arab Emirates (UAE) famous for many things as buildings, hotels, shopping malls etc. Dubai has many Famous Hotels where everyone should stay with their friends and family. Here are some most Famous Hotels of Dubai.
1. Burj-al-Arab Jumeirah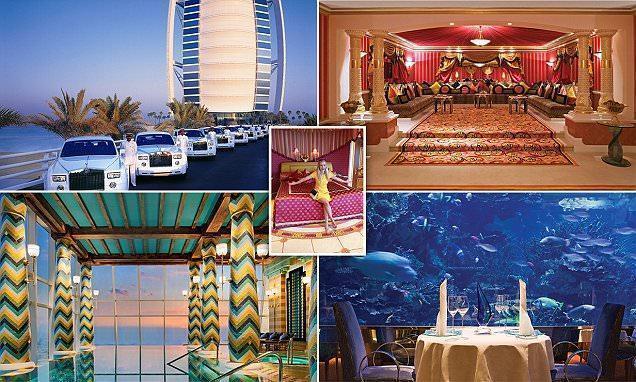 Burj-al-Arab Jumeirah is one of the most Famous Hotels in the world as most luxurious hotel in Dubai with seven star property. It stretched more than 300ft out into the sea and over 1000 feet into the air having a sail shape. It has luxurious 2-floor suites made by marble and gold. Each floor of the hotel Burj-al-Arab has its own reception desk and team. It is most photographed point for visitors and also known as Dubai 7 star hotel. Burj Al Arab is one of the very best hotels in Dubai as it also has the perfect sea view. You should must visit this hotel if you are in Dubai.
2. One & Only The Palm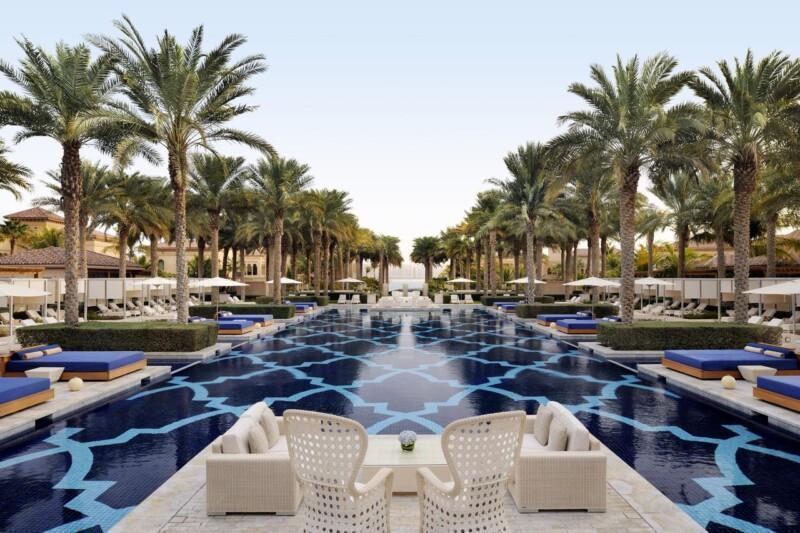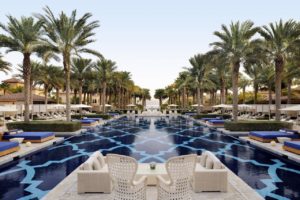 The Palm is also count in one of the best hotels found in Dubai. The Palm Famous Hotel of Dubai is located in Palm Jumeirah's peninsula. It is an exceptional beach hotel in Dubai as it has direct access to a spectacular private beach. If you booked the beachfront rooms then you can enjoy palm tree views. There is a phenomenal spa and 3 restaurants in One&Only The Palm hotel. It gives the perfect looks at night when all lights lit up and make more beautiful scenes.
3. Jumeirah Al Qasr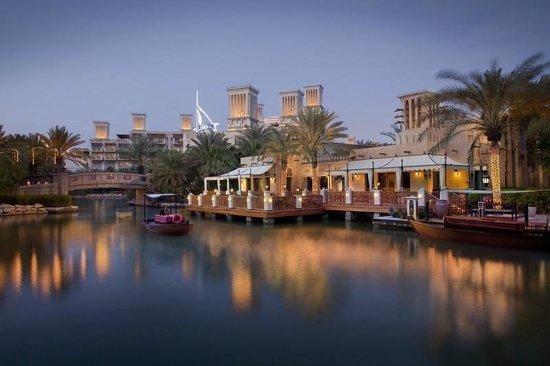 One of the most Famous Hotels in Dubai (UAE) is Jumeirah Al Qasr. This hotel Al Qasr translates to word "the Palace". Jumeirah Al Qasr is a beachfront resort with Arabian palace-style. Having stunning interiors set in the exclusive Madinat Jumeirah resort in central Dubai. It is a wider resort including multiple pools, an award-winning spa, more than 50 restaurants and bars and an air-conditioned souk. The guests can use all these wonderful facilities of this hotel.
4. Shangri-La-Hotel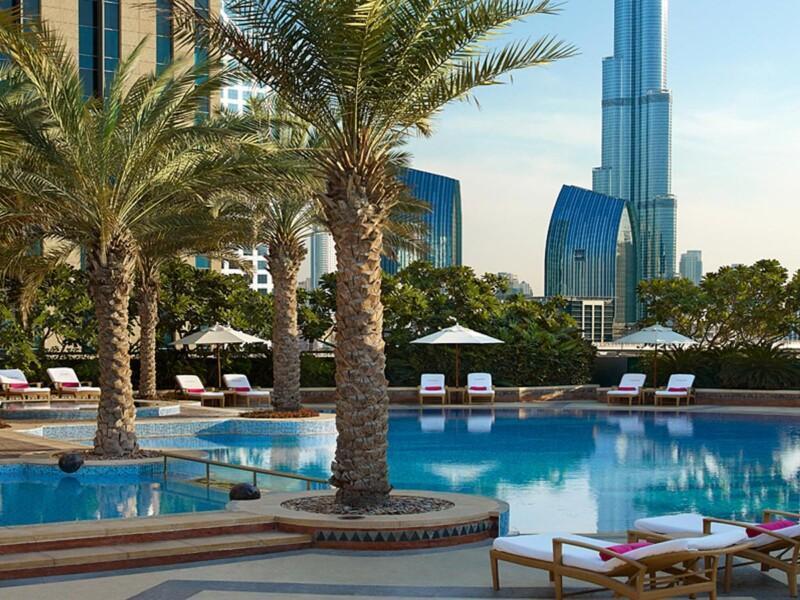 Huge and luxurious one the Shangri-La is one of Dubai's Famous Hotels. Its 302 rooms with deep soaking tubs and rain showers. It also has eight quality restaurants, a luxurious spa, a fabulous fitness center, squash and tennis courts, and an outdoor pool complete with a swim-up bar. In the curved swimming pool in which the guests can relax after a game of squash or a workout in the fully equipped fitness center.
5. Armani Hotel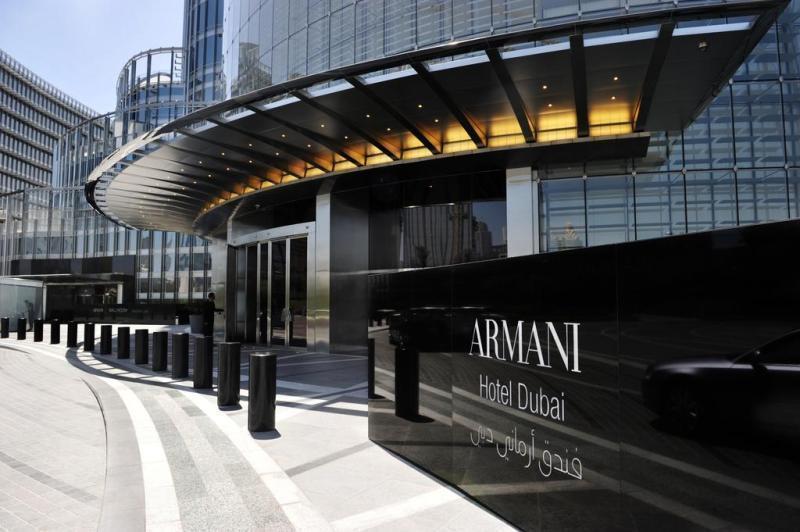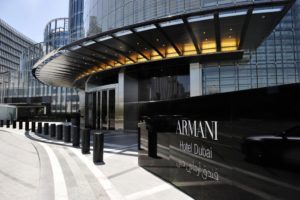 One of the most Famous Hotels of Dubai is Armani Hotel located inside the Burj Khalifa. This eye catching hotel was designed by the Italian fashion legend Giorgio Armani. The rooms in this hotel are very sleek and stylish of Italian fashion. Having the direct access to sprawling Dubai Mall, Dubai Fountain, Souk Al Bahar dining district, and the Dubai Opera house. There is an arrow-shaped pool with background music that gives ever-present soundtrack. Also has spa feature thermal area, steam room and treatment rooms with adjustable massage tables.
Related Article|Don't Miss to Visit most Famous & Iconic Towers in Dubai | UAE