Here is The Second Track of Superstar Film is In Dino Song!!!
This Eid-ul-Azha would be one of the best Eid as the top Pakistani actors are there to entertain the Pakistani audiences by their amazing films. Some fabulous Pakistani films would be release on this Eid and Superstar Film is also one of them. Here is the second music track from this movie that is on all the fans tongue. In Dinon Song has been out now that is sung by our favorite Pakistani singer Atif Aslam. He sung this song in his beautiful voice and therefore, everyone is waiting for the film's release. In the released trailer of Superstar film both actors are looking so gorgeous as Mahira Khan and Bilal Ashraf. Moreover, this fantastic film is going to release on this Eid-ul-Azha.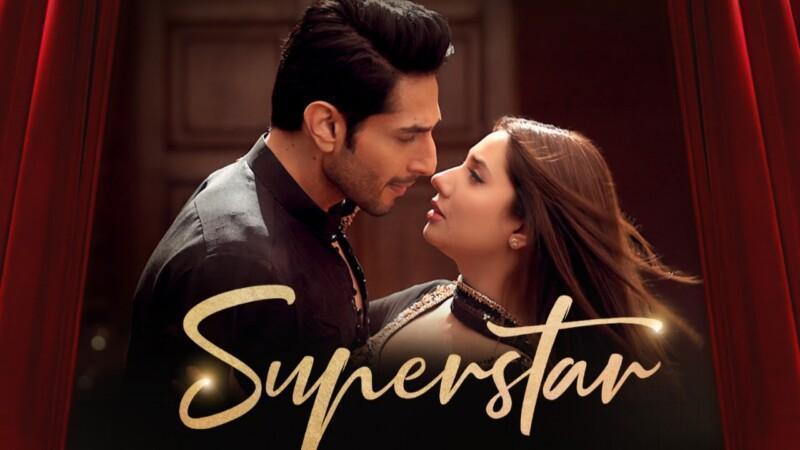 All about In Dinon Song
Pakistan entertainment industry has many talented personalities not only in Drama, Film, and Fashion but also in Music. Atif Aslam is one of those singers that has wonderful voice and also has a large no of fans not only in our own country but also in neighboring countries. This time, Atif made a fabulous song for the Pakistani film Superstar.
Another Pakistani film Parey Hut Love will also be release on Eid-ul-Azha and Haye Dil Bechara is Perfect Track of This Season from Parey Hut Love.
In Dinon Song is a video song that is sung by Atif Aslam and the composition is done by Azan Sami and Saad Sultan. Moreover, the lyrics of In Dinon Song are written by Shakeel Suhail.
Online Watching Status
The In Dinon Song has become one of the super hit song as there are more than 2 lac watchers who watch this song in one day. The whole credit goes to Atif Aslam as well as the other personalities that make this track.
The upcoming Pakistani film Superstar has the story of a simple girl. Her whole life has been shown in this film from his simple life to become the Superstar. Mahira Khan and Bilal Ashraf are performing the lead roles in this film along many others.
Releasing Info
Now all the fans are waiting for the film release that is set to release on this Eid-ul-Azha 2019. So wait a little more as there are only some days are left in its release.