Bollywood Movie Mann Marziyaan is against CBFC' Code…!
Pakistan is full of much talented, experienced and skilled persons. Mostly drams and films are exhibited in Pakistan that are made by the Pakistani artists. But some Bollywood movies also exhibited in Pakistani cinemas. A Bollywood movie "Mann Marziyaan" by the finest actor of India would not be exhibited in Pakistan. The CBFC rejected to show this movie in Pakistan due to the bad data in this movie. The Bollywood movie of Abhishyk Bachan would not be presented for the people of Pakistan. This film is officially released in India and other countries but it would not be showed in cinemas of Pakistan. The complete details related to this Indian film are here.
All about Mann Marziyaan
The Central Board of Film Sensor denied to exhibit a Bollywood film Mann Marziyaan in Pakistan cinemas. It would not be presented in Pakistan for the viewers. The reason behind this is that it has the data which violates the rules of Sensor-ship Code. So they not give the approval to play Mann Marziyaan film in Pakistan cinemas.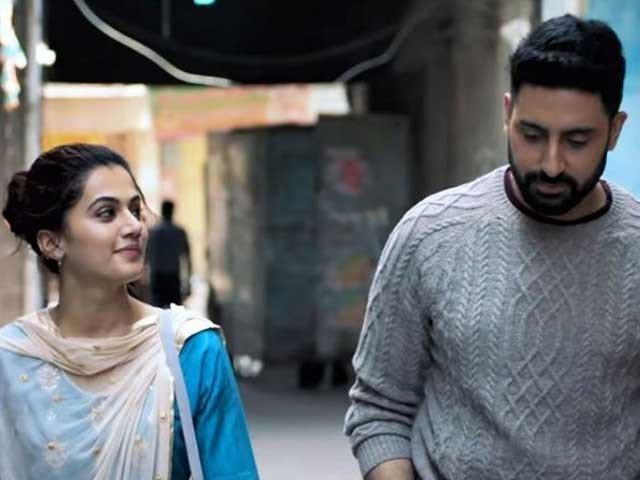 One of the finest Bollywood actor Abhishayk worked his lead role as the hero in Mann Marziyaan. The heroin with him is Tapsi Punnu. Abhishayk Bachan came back on the big screen through Mann Marziyaan film after 2 years. He spent 2 years sparely and wait for the best script and this Bollywood film gave this opportunity to Bachan. He said he was waiting for a good script therefore, he took a break up from film industry.
The chairman of CBFC Daniyal Gelani said that this Bollywood film includes that data which violates the rules of Sensor-ship Code. Therefore, the complete board members decided to not exhibit Mann Marziyaan film in Pakistan cinemas. Its exhibition in Pakistan cinemas is prohibited by the CBFC.
Story of Mann Marziyaan
Abhishyk Bachan, Vicky Koshal and Tapsi Punnu worked in this movie. The story of this Bollywood film is resembles to the film "Hum Dil Day Chuky Sanam". It is a romantic love based movie. The film is released in India and other countries but Pakistan Sensor Board denied to show it in Pakistani cinemas. Here is the official trailer of this movie.
Related Article|Romeo Weds Heer Drama Serial – Cast, Crew, Story and Teaser