Babar Azam also known as Mohammad Babar Azam is a cricketer from Pakistan who is known for his impeccable batting on the field. He has also played many international matches and made Pakistan proud with his centuries. Currently, he is serving as the captain of ICC world cup 2021 and playing well.
He is a right-hand batsman and a right-arm off-break bowler. He is famous for being the best batsman in the world for all the good reasons. He got associated with cricket because of his elder cousins Akmal brothers. Akmal has proved to be the greatest addition to cricket.
Want to know some interesting facts about your favourite batsman Babar Azam? Let's put it down in this article.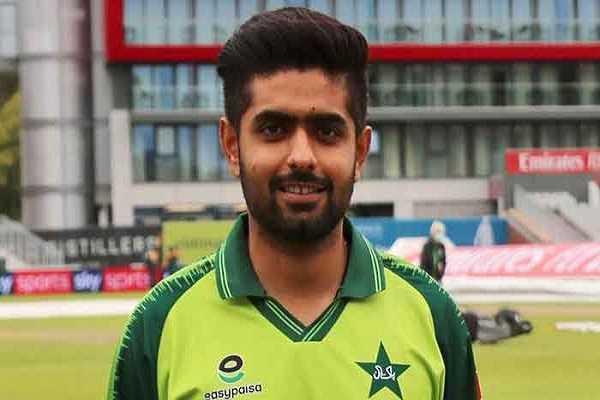 Babar Azam Biography
Babar has spent all his life in the walled city of Lahore where he used to play cricket with the street boys roaming around freely. His elder cousins Umar Akmal and Kamran Akmal joined cricket that made Babar excited. Hence, he decided to become a cricketer. His decision of joining cricket proved to be a blessing for the Pakistani team.
He has played cricket at Gaddafi Stadium for a few years before taking proper training. In 2006 he officially started his cricket career by playing in Domestic matches and today he is all around. Players like Babar Azam are hard to find and precious to keep. Babar Azam ODI ranking is tremendous.
Babar Azam Age
He was born on 15th October 1994 in Lahore. He belongs to a Punjab family. He has profound memories of the Walled City of Lahore where he has spent most of his time playing cricket.
Babar Azam Family
He was born to an ordinary and low-income family. His father used to run a store however, he play a huge role in making his son what he is today. He is engaged to one of his cousins and soon going to get married.
Cricket Career
Early Career
Before coming to the big field, Babar has played many matches in Qaddafi Stadium Lahore and has taken proper cricket training. After making himself fit for the job he stepped for the domestic matches.
Domestic Career
He has played many Domestic matches and has been a great player throughout. The teams of Domestic matches of which he has been a part of include Zarai Taraqiati Bank Limited, State Bank of Pakistan, Islamabad Leopards, Islamabad United, Karachi Kings, Central Punjab, Sui Southern Gas Corporation, Guyana Amazons Warriors, Somerset and a few more.
International Career
Babar has played many international matches since 2015 and has performed remarkably well. Babar is known for being the best batsman in the world. He has earned this title with his numerous centuries and worth appreciating batting.
ODI Debut
In 2015, he made his ODI debut against Zimbabwe. With his debut, he managed to impress everyone. Later, he became a part of various international series against different noted teams. Fortunately, he made a century in the first ODI match that was huge.
Achievements and Records
There is a long list of achievements and records made by Babar. In his ODI debut, he made a century while in his Test debut he made fifty by becoming the first player to do so. He is also the first player who scored 1,000 runs fastly in ODI matches.
He is the only player who made 2 centuries in ODI matches which is also his biggest achievement. For playing superbly in ODI matches, he was named in the top 10 players. It is how he kept making Pakistan proud with his batting and by scoring the highest scores. He has made Pakistan win the match numerous times.
On 24th October 2021, he along with Mohammad Rizwan played superbly well in ICC World cup 2021 against India and won the match by 10 wickets.
Pakistan Super League Matches
In the first season of the Pakistan Super League, he has been associated with Islamabad United. However, the next season he switched to Karachi Kings. In that season, he performed really well and had a batting average of 32.33 runs per inning.
The next season, he remained associated with the same team. In 2020, he also served as the vice-captain of the franchise and on the man of the match award by making his team win the match.
Babar Azam Net Worth
He is indeed one of the expensive cricketers for all the right reasons. There is no exact statement about his net worth on the internet however if sources are to be believed, he charges Rs 63.72 lakh per year.