The Evil Marriage Movie – Story Plot, Release Date, Teaser and Features
Get ready to recharge yourself with fantasy and thriller movie The Evil Marriage. Many Pakistani movies such as Load Wedding, JPNA 2 and Teefa in Trouble has grasped the attention of the audience. These movies are based on love, emotions, comedy and family drama. Now, it's time to bring some change in your life and taste too. The Evil Marriage is a fantasy based cartoony movie which will the open the doors for much more movies.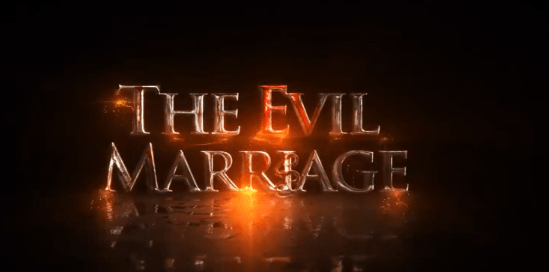 Fil Banner: BMW Media
Director of Movie: Rana Abrar
Movie Type: Action, Thriller, Fantasy, Horror, Fairy Tale
Teaser:
The first teaser of this fantasy movie is out and we love it. Although the teaser shows a cartoon character with a women sitting on chairs and a glimpse of power. Mostly, the story of the movie has been shown in written text.
[youtube https://www.youtube.com/watch?v=rX8PrOkSv4s]
Story Plot:
The story based on the life of a girl named Nur who is a beautiful fairy. A cartoon character who is evil too kidnaps the girl. He took the fairy in an unknown place situated in a dark forest. He forcefully wants to marry the girl so he can reveal the secrets. The evil character is a king of a land and he has much power through which he wants to control the world. A boy will struggle hard to escape the Nur from the evil by crossing the hurdles in dark forest. At that time, many secrets will reveal which were unknown for years.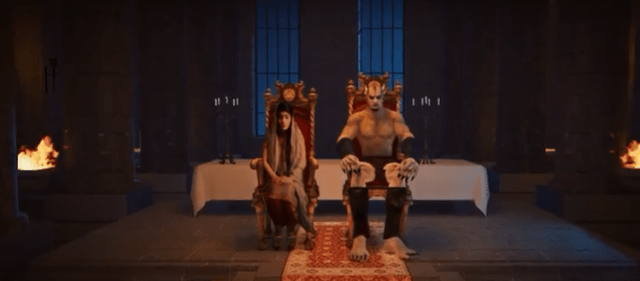 Overall, this movie is going to be the biggest epic. The mixture of fairy tale, thrill, horror and fantasy life doubles its popularity and beauty too.
Movie Highlights:
Mostly, the scenes of the movie are #D cartoony based which are eye-catching.
The movie is based on a fairy tale, the life of a princess who has secrets.
Moreover, the movie shooting takes place in Turkey and Malaysia.
The foreign movie makers are also collaborated to make this movie.
Furthermore, the movie has both the cartoony and human characters.
Statement of Director:
It's going to be a thriller and fantasy movie based on 3D cartoon characters.
The director Rana Abrar also said that;
For foreign movie makers, Turkey and Malaysia are best and favorite destinations for movie shooting.
Launching Date:
The date of the movie lunch is not yet confirming. The movie is expected to launch at the start of next year (2019).
Related Article | Blockbuster Movie, Teefa in Trouble Earn 85 Million in a Week (Review)