Now Share Ufone Balance Through Ushare With your Friends & Family…!
Ufone Pakistan always offers the best services for its prepaid and postpaid customers on low rates. All these telecom companies offering the best services of calls, messages and internet for their customers. The main purpose of all these companies is to facilitate more to their precious customers. Ufone bring a new service for prepaid customers as Share Ufone Balance. If you are running out of the balance in your mobile phone then you no need to worry about that. Because Ufone bring Ushare facility for the prepaid Ufone customers to Share Ufone Balance. Now you can share your balance with your friends, family and anyone other through Ufone Ushare.
Process to Share Ufone Balance
Only Ufone Prepaid customers can share their balance through a simple two-step process now. You need the mobile number to whom you want to share balance. Here is the simple process to Share Ufone Balance to anyone.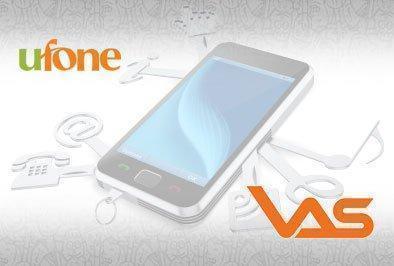 How to Share Ufone Balance:
The customer has to dial the code for transferring the balance. The code contains the mobile number of the other user and the amount that you want to be transfer.
Dialing Code: *828#
Price: Rs.4.77/-
Step 1: Dial *828*Recipient Number*Amount# e.g. (*828*0333xxxxxxx*10#)
Step 2: Customer will be prompted with: Reply with 1 to transfer Rs.10/- to 0333xxxxxx
Terms & Conditions
From 27th February 2014 to on wards only Ufone customers who have consumed a balance of more than Rs.150 from their numbers will be able to avail this service.
Customers will only be able to Share Ufone Balance maximum of 4 amount transactions in one day.
For transferring the amount of Rs.10/- to Rs.200/- the service charge will be Rs.4.77/-.
The price of dialing *828# is Rs.2.9/-. This price is already included in the above mentioned service charges.
You can share maximum only Rs.200/- through a single transaction. If you share the amount more than Rs.200/- then you need to try of another transaction.
Balance transferred through UShare will not have any effect on B-Party or receiver subscriber validity period.
The amount shared will have to be used before the end of this validity period or it will expire.
Your SIM is your identity only use SIMs issued through Biometric Verification – PTA
Related Article|How to Check Ufone Number Free 2018- Complete Details