More Comedy & Romantic Scenes in Upcoming Pakistani Film Wrong No 2…!!!
There are many Pakistani films that are under production for their sequels and Wrong No 2 is also one of those movies. Due to the best story, romance, drama and fun the second part of this movie would be released to entertain the audience. The official trailer has been released in which two most talented and young actors of Pakistan entertainment industry as Sami Khan and Neelum Muneer are in lead roles. In the trailer there is much fun and comedy scenes that will force to laugh the audience. This film is not only includes the fun and comedy but also a love story between Sami Khan and Neelum Muneer. There is much drama, story, love, romance, comedy in short a complete package for the audience. The Pakistani film Wrong No 2 would release in this Eid-ul-Fitr 2019.
In this Eid-ul-Fitr two or three Pakistani films would be released and there is a strong competition among all these films. Wrong No 2 is also among them which is releasing the sequel this time. The official trailer for upcoming film Wrong No 2 has just released. It features Sami Khan and Neelum Muneer in the lead role with many other actors of our industry.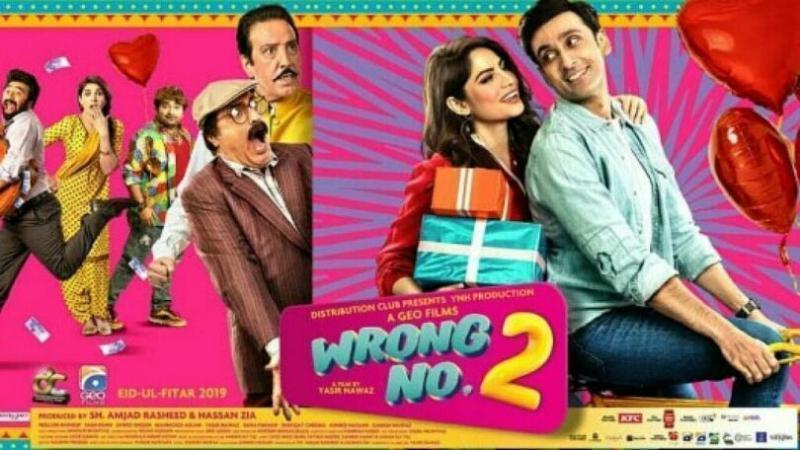 More about the Film
The other cast members along with Sami Khan and Neelum Muneer are as follows:
Jawaid Sheikh
Ahmed Hassan
Danish
Yasir Nawaz
Sana Fakhar
Shafqat Cheema
Now Teefa in Trouble is again under production for its sequel with full of action, comedy, drama and romance.
Pakistani film Wrong No 2 has been helmed by Yasir Nawaz and Hassan Zia. It is produced by Sh Amjad Rasheed and Hassan Zia, and written by Ahmed Hassan.
The released trailer includes many comedy and romantic scenes. There is also a romantic song behind the scenes and a wedding song. After watching the trailer it has been cleared that many scenes of this film are shoot at the historic places in Sindh.
Wrong Number 2 film would be released under the banner of Geo Films on Eid-ul-Fitr 2019. So don't forget to watch this comedy film in this Eid and make more fun with your family and friends.