Best Microwave Oven Brand in Pakistan: There are various companies manufacturing microwave ovens in Pakistan yet there is a brand which can be ranked as the best microwave oven brand in Pakistan. Let us find out which is the best microwave oven brand in Pakistan. Moreover, let's also list the top rated ovens selling brands in Pakistan due to their reasonable prices, liability, and features.
Best Microwave Oven Brand in Pakistan
Dawlance
It is the most famous and most trusted electronic devices selling brand in Pakistan because its products are reliable and have long working life. Dawlance is also well known because of its amazing advertisement that attracts the customer toward its products. Microwave ovens of the company are also as famous as the refrigerators and other products. The ovens are easy to use with a long working life. The company also offers the warranty for a time period. The ovens are also energy efficient and heating can be adjusted according to the type of food. The prices are also approachable.
Our Honorable mentions are:
Haier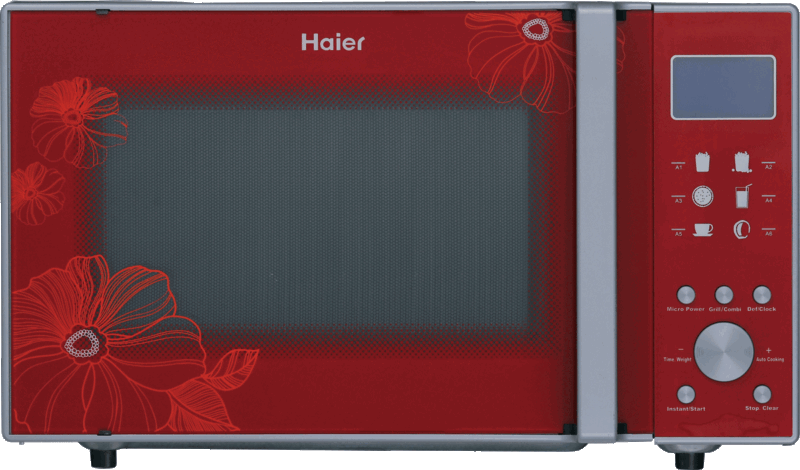 Haier is considered as a second best and sometimes best brand to buy an electronic product. Microwave ovens of the company are reliable and easy to use. With Auto Defrost and Auto Reheat system, anyone can heat up the food. Because of its even heating system, the products are evenly heated from all sides.
Orient
It is the emerging brand in Pakistan as it is establishing the customers' belief on the company and its products. The brand provides the best quality microwave ovens as others in low prices to satisfy customers need. The ovens are fitted with child safety system and have the greater capacity. It is also known for its stylish design.
Samsung
The brand is known for its mobile phones but when it comes to other electronic products, Samsung is a very well known manufacturer. The microwave ovens of the brands are also one of the best in the market. As the ovens have the basic key feature but they also have a futuristic look, which increases the beauty of the kitchen.
Pel
The brand is well known for the electronic products. The microwave ovens are also very reliable. The company sells cheaper ovens with easy to use features and great modern looks. The prices of the product are reasonable and anyone can afford it.