Pakistani Film 3 Bahadur: Rise of The Warriors will Release In December 2018!!!
Pakistan cinema industry is working hard to raise its image at global level. For this purpose many new projects are in process to meet the requirements of people's choices. Recently an animated movie named the Donkey King was released and this film got more popularity among people. In order to entertain more to the audience, a new animated film is going on for all the Pakistani audience. The film is 3 Bahadur: Rise of The Warriors by Obaid Chinoy. Here is much more surprise package for all the viewers of 3 Bahadur: Rise of The Warriors. All the talented, excellent and experienced actors and actresses are included in this project. As some of them are Fahad Mustafa, Mehwish Hayat, Sarwat Gilani and Nimra Bucha. This new animated film of Pakistani cinema would be released on 14th December 2018 by ARY FILMS. The trailer of 3 Bahadur: Rise of The Warriors has been released now and the other details of this film are discussed below for you. Don't miss to watch this animated film in cinemas after its official release.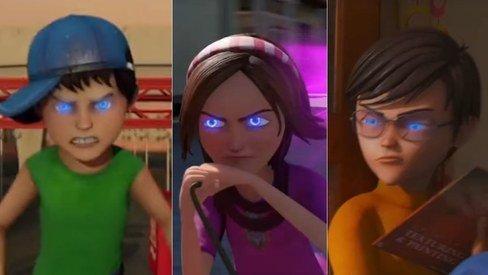 3 Bahadur: Rise of The Warriors
Animated movies are also getting more fame by the public of Pakistan and therefore, many new projects are being started with the animation ideas. One latest animated film whose trailer has been out is 3 Bahadur: Rise of The Warriors. The film 3 Bahadur focuses more on stylist gimmickry rather than engaging storytelling. The trailer looks more like a naive attempt at animation. Let's hope the film turns out to be a surprise package.
Story of 3 Bahadur Film
The story of this film revolves around the three friends – Amna, Saadi and Kamil who have some super powers. They want to remove all evil from the earth and they fight against every bad thing & person. But, later a being from another planet Babushka, makes her way to find superhero Erma. The Dettol Warriors are also the part of this film and they want to inspire children to become everyday heroes of society. The main objective of this film is to become the strong and clean citizens of our society.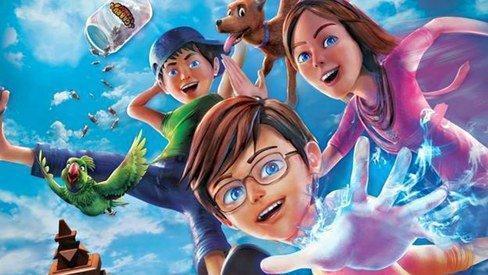 Cast & Crew of the Animated Film
Many finest actors and actresses worked in this film that are as follows:
Mehwish Hayat
Fahad Mustafa
Jawed Sheikh
Behroz Sabzwari
Sarwat Gilani
Nimra Bucha
Khalid Malik
Creative Director is Sharmeen Obaid Chinoy
Executive Producer is Muhammad Salman Iqbal
Releasing Date
The trailer of this film is on air and the final film would all set to hit screens on December 14 2018 by ARY Films. Don't miss to watch this thrilling and energetic film with your child in cinemas. Must watch it and enjoy with your loved ones.
Related Article|Faisal Qureshi Returned Back with Romantic Film Sorry | A Love Story