Get a Perfect Dine out in Top 5 Best Restaurant Azad Kashmir
Azad Kashmir is the prettiest place on the earth. This beautiful land is equipped with natural resources and beauty which doubles the beauty of the Kashmir. As a result, a record number of tourist visit Azad Kashmir every day which includes national and international tourists. As there are a large number of tourists, it is compulsory for them to know about best restaurants in Azad Kashmir which doubles the enjoyment of the tour. However, this list of Top 5 Best Restaurant Azad Kashmir will blow your mind to visit these places again and again. Consider these restaurants whenever you visit this natural beauty place.
Top 5 Best Restaurant Azad Kashmir:
The list of Top 5 Best Restaurant Azad Kashmir is based on the customer reviews. This helps in making your tour even more interesting and memorable.
1.Nafees Bakers Restaurant:
Nafees Bakers is a renowned restaurant in New Mirpur city Kashmir. They offered best ever delicious cuisines and bakery products that you will hardly find in the whole region. A small deficiency in the restaurants is that its prices are a bit high. But if someone offers delightful food at high prices, then it's not a bad deal. Their special foods include Baked cakes, Russian salad, burgers, Bar B.Q, fried fish pineapple juice and many more.   
2.Amin Kebab House:
Another famous restaurant in the region is Amin Kebab House. They offer the world's best Kebab and you will find it difficult to not order it again. No doubt, the quality of the kebab is based on fresh meat, great chief, and delicious ingredients. However, They offer many other Asian foods but kebab and curry are really unbeatable.
3.Mr.COD:
A beautiful British restaurant located in Muzaffarabad Kashmir is Mr. COD. This restaurant is best for providing yummiest food along with the comfortable and luxury environment. The well-mannered staff, presentation of the food and delicious dishes make this restaurant number one in the whole region. They offer best-ever finger and COD fish which is very tasteful.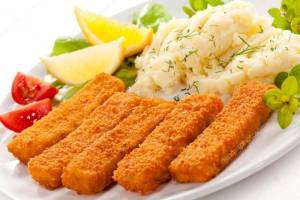 4.Neelum View Hotel and Restaurant:
This restaurant is the part of the Neelum view hotel. The hotel is the restaurant is located in the beautiful scenery of Kashmir which provides comfortable and perfect moments for your visits, the food is just amazing. Chicken Karachi with loaf is best ever when you eat it by sitting near the river associated with the restaurant. However, the Daal mash is just awesome and forces you to order again and again.
5.KFC Mangla Cantt:
It's almost impossible that a person is not aware of the name and taste of KFC. The only restaurant in Azad Kashmir offering fast food. The pizzas, burgers, sandwiches and all fast food is just awesome and delicious. The peaceful and luxurious location in Azad Kashmir offering best ever food taste.
Related Article | Top 5 Best Café Rawalpindi – A Perfect Dine out Cafe