Top 5 Best Restaurants Lahore Worth Foodie- You Must Try
Planning for a hangout with your friends? Going to visit the Lahore this weekend? Looking for some top restaurants in Lahore? Here is the list of the top 5 Restaurants Lahore for food lovers. Whether you want continental, Chinese, Afghani, French and Italian foods, Lahore is grounded with such restaurants. Choose the best one and enjoy with your family, friends, and colleagues.
1. Arcadian Café:
This café is located in Gulberg 2 in Lahore. If you want to plan, family trip, business lunch and anything else, Arcadian Cafe is ready to serve you well. Its environment and food are perfectly suitable for enjoying with friends. They have a wide range of food categories including continental, Italian, French and Asian. Recently they have updated their menu which includes a lot of dishes. Some newly added dishes includes Prawns, Red Dragon Chicken, Feng Sushi, 3 cheese chicken, and spicy sauce. The timing of this restaurant is 12:00 PM to 12:00 AM.
2. Cosa Nostra:
Cosa Nostra is also located in Gulberg 2. Perhaps it is the oldest and best Restaurants Lahore in they which is providing dine out services. All the national visitors, international visitors and habitat of the Lahore, it's a first priority for dining out. The offer all the traditional foods along with French, Chinese foods. Their food range includes pizzas and burgers, chicken and rice, burgers and other food. The environment, lighting, music, food all are perfect for a memorable dining out. The timing of this restaurant is 12:30 PM to 12:00 AM.
3. Café Aylanto:
Café Aylanto is located in MMA Alam Gulberg 3. If you want to hang out with your beloved one, then this restaurant is the best choice for you. They have a wide variety of foods including fast food, desi food, continental food, Chinese food, and French food. In the desert, there is no match of Aylanto with other restaurants. They offer extremely yummy and mouthwatering sweet dishes. So dine today and get the great taste, atmosphere, and enjoyment all under one roof. The timing of this restaurant is 07:30 PM to 12:00 AM.
4. Spice Bazar:
Spice Bazaar is located in MMA Alam road Gulberg. Spice Bazar is indeed the best food place in Lahore becoming popular in Restaurants Lahore due to the fabulous taste. You can never imagine how much variety they offer in food including Afghani, Pakistani and modern dishes. They include BBQ dishes, Soups, Daal, Seafood, Vegetarian, Rice, Naan, and Desert. The timing of this restaurant is 12:00 PM to 11:00 AM.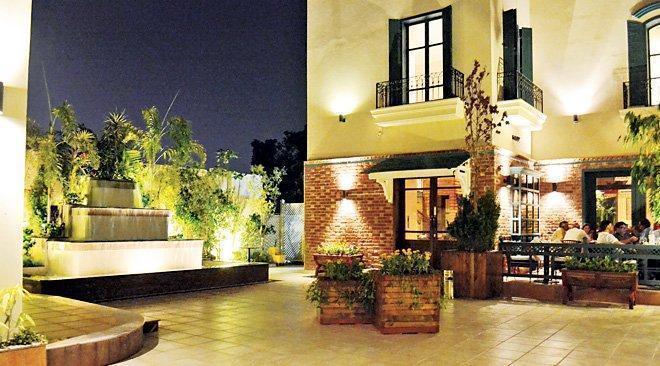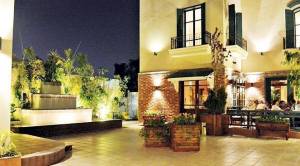 5. Bandu Khan restaurant:
Bandu Khan is a renowned restaurant in Lahore which have many branches in other cities too. They have a wide variety of food including Balochi, Multani, continental and deserts. They have specialization in mutton. If you are a mutton lover, then believe me this is for the perfect place for you. The timing of this restaurant is 11:00 PM to 12:00 AM.
Related Article | Top 5 Best Hotels in Lahore, Pakistan | Top 5 Shadi Halls in Lahore, Pakistan