Its All About Top Married Pakistani Celebrities in 2018…!
Pakistani entertainment industry is full of with many talented, skilled, experienced and new faces. The major actors and actresses are working hard for the betterment of Pakistan entertainment industry. Some of these famous celebrities got married and start the new phase of their life. Here are the top 5 Pakistani Celebrities who get married this year 2018.
Marriages are the most important thing to live a lovely and healthy life. We often hear about many celebrities who get married to their fellow celebrities. Some Pakistani Celebrities got married out of showbiz industry. 2018 has been proved a splendid year for some Pakistani Celebrities. As the following Pakistani Celebrities started the new phase of their life.
Pakistani Celebrities who got married in 2018
Here are the top Pakistani Celebrities who got married this year 2018. They all started their new life with their life partners.
1. Ayesha Khan & Major Uqbah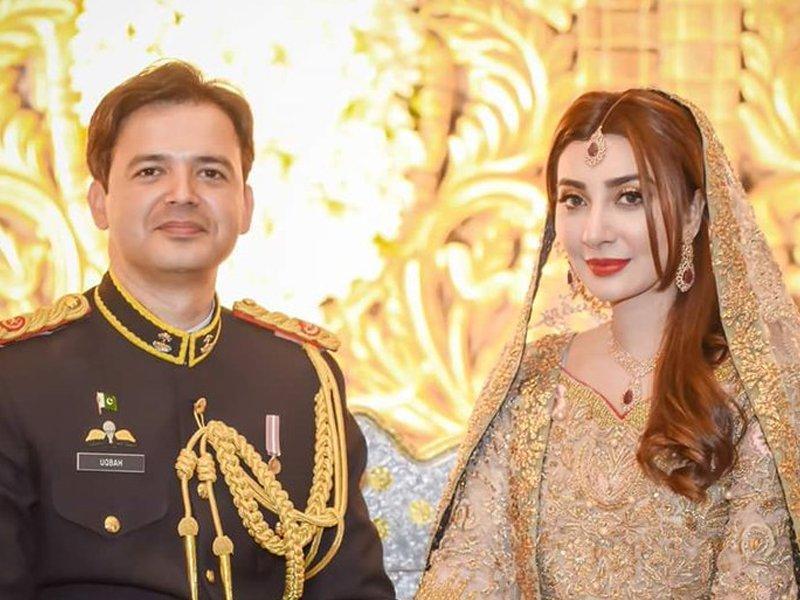 One of the great celebrity of Pakistan Ayesha Khan got married this year. Ayesha Khan was engaged with a Military officer Major Uqbah Hadeed Malik. Therefore, Ayesha Khan married her fiancé Major Uqbah Hadeed Malik in April 2018. She marry with Major Uqbah this year in a grand wedding event. All her friends, family members and showbiz fellows attend this great event.
2. Feroze Khan & Alizey Feroze
Another shining star of Pakistani entertainment industry is Feroze Khan. He worked very hard and make a famous actor not in dramas but also in films. As this year many Pakistani Celebrities got married Feroze Khan is also one of them. He got married with Alizey on 30th March 2018. Alizey Khan is a family friend of Feroze and this wedding is a complete arranged marriage.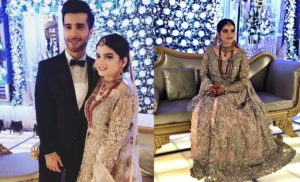 The wedding is set to take place on 30th March at a private and heavily guarded venue in Karachi. All other Pakistani celebrities attend this great event and make full joy and fun.
3. Saman Ansari
One of the best Pakistani Celebrities who worked in many dramas on Geo, HUM, ARY etc. She perform a mother role in recently drama serial Khanni as the mother of Feroze (Mir Hadi). She also got married second time in this year. Saman Ansari previously married to Tauseef Khan. From some time she was in United States but she keeps her fans updated with her activities. Saman Ansari made her wedding announcement through Instagram.
4. Alizey Khan & Feroze Khan
Alizey Khan also got married in this year with Feroze Khan. The rumors were spread that there is a scene between Feroze Khan and Sajal Aly. But these news were fake and he married with his family friend Alizay Khan. Both are looking so beautiful and elegant with each other.
5. Imran Ashraf & Kiran
As it is 2018 and there are many new faces in Pakistan entertainment industry. So many actors and actresses got married and start their new life with their life partners. Imran Ashraf is also one of them who got married in 2018.
The Alif Allah Aur Insan star got married this year on 6th May 2018 and created all rounds on social media. The wedding ceremony was a private affair and took place in Kuala Lumpur Malaysia. This wedding event was attended by close friends and family members. His wife name is Kiran who also belongs to showbiz field. She is an actress and model.
Related Article|Complete Biography of Ayesha Khan (Personal & Professional Life, Awards)