Uber Safety Toolkit App is Here for Safe & Secure Ride!!!
The accident ratio is growing day by day in all over the world. Many new innovations have been done to control the accident ratio. Here is Uber whose primary objective is to provide safety during traveling. Uber's mission is to help the people get a ride at the push of a button – everywhere and for everyone. It was started in 2009 to get a ride at the touch of a button. It always bring the things that are beneficial for travelers and riders. This time Uber introduced a new Uber Safety Toolkit for all riders and drivers. This new Uber Safety Toolkit over the next few weeks, will be rolled out to the millions of riders, drivers and couriers. They can use this app across Europe, Middle East, Africa and Pakistan.
Many new features have been used in Uber Safety Toolkit with the purpose of providing safety at great level. The drivers and riders would feel safe and secure themselves while they are traveling. GPS technology has been fixed in Uber Safety Toolkit and riders can report any issues 24/7 with a dedicated safety team. The major features are safety center, share trip, emergency buttons and trusted contacts etc. The complete details about Uber Safety Toolkit are given below, must read all these details and make a safe and secure ride.
Enjoy Safe Ride with Uber Safety Toolkit
Uber has launched a new Uber Safety Toolkit for riders and the drivers. They can feel themselves safe and secure while using Uber Safety Toolkit. This new toolkit would introduced many new features which would become a bar of safety for all riders and drivers. It would also increase transparency and accountability for all users. The new Uber Safety Toolkit App would allow the riders to track every trip. It would be track with GPS Technology and they can also report any issue across the clock (24/7). A dedicated safety team is available for providing high-end safety.
Uber Safety Toolkit App Features
This new app named Uber Safety Toolkit App has the following features for all riders as:
Emergency Button – Emergency button is placed for the emergency situations. When anyone pushes this button he/she would be directly connect to local police.
Trusted Contacts – It is the second button which allows all riders that they can share their trips with the trusted contacts. Riders can share their trip with up to five contacts and customize their trip sharing preferences.
Safety Center – A complete safety center is organized by which users can find information on insurance, our community guidelines, safety tips built with law enforcement and much more.
Share Trip – The drivers can easily share their location and trip status with family and friends. They can share their plans to their loved ones
Caller Anonymization – All Riders and drivers would be able to call each other while maintaining the privacy of their number while using Uber Safety Toolkit App.
More about Uber Safety Toolkit App
The innovators of Uber Safety Toolkit App says that life is more important than anything and our main objective is to provide the best safety tips to all riders and drivers. Almost 15 million trips happen on Uber Safety Toolkit App on daily basis and we are here for providing them the full safety from any miss-happening. For this purpose, they are working more by improving safety tips and by developing innovative products so that their customers do trust on them.
Uber Safety Toolkit in Pakistan
This new app with the name of Uber Safety Toolkit App has also organized safety sessions with law enforcement agencies for partner-drivers. A team has made with Kashf Foundation which educate and learn driver partners in Pakistan. It also educate them how to refrain from inappropriate behavior to recognize and prevent unsuitable actions. Driving hours limit has also been introduced to make roads safer for both drivers and riders. An insurance product for all driver-partners called 'Injury Protection' is also introduced by the Uber. Through which the riders can fell protected from the financial cost of injury. They can reduce their medical expenses and lost earning opportunities up to certain limits.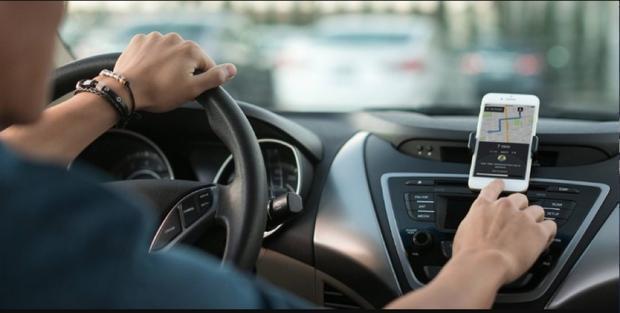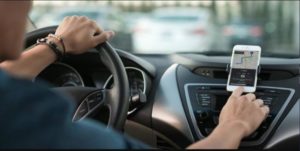 Related Article|Uber Launches Uber Injury Protection Insurance for Drivers-Passengers in Pakistan