Here is great news for the residents of Karachi city. The federal Minister Asad Umar made an exciting revelation yesterday that BRT buses are going to reach Karachi next week, and we are surely excited about it. This BRT buses project had been under emergence for a long time, and now it is finally going to happen.
While talking in a press conference, he revealed all the important facts and points about this project. In November, the operation of BRT buses will start, and Karachi residents will be able to ride in those buses. Let's move ahead and put a light on some important points regarding Green Line BRT buses.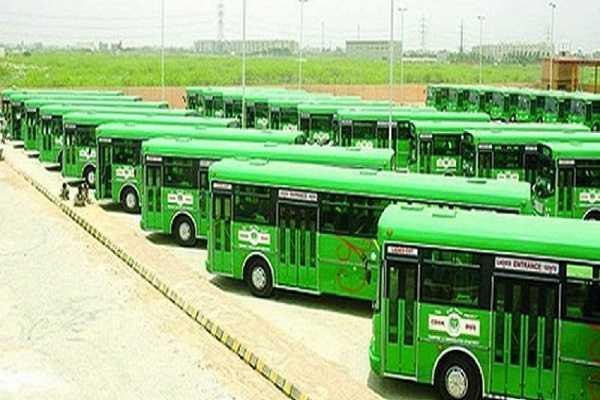 What are BRT Buses
BRT that is known as Bust Rapid Transit, is a quality-based system that provides you with a comfortable ride and makes your traveling experience better. They give you various services, all at an affordable rate.
The roads are specially dedicated to these buses so that every passenger reaches their destination on time and no one has to wait for long. During a meeting, he revealed complete details about this project that is going to be operational in November 2021.
The meeting was also attended by Syed Ali Haider Zaidi, Maritime Affairs Minister.
Green Line BRT Buses Project
To give more details about this project, Asad Umar said that Prime Miniter of Pakistan Imran Khan would inaugurate it in November in Karachi. All the proper arrangements have already been made, and the rest of the functioning is operating with time.
A bus depot has been initiated for approximately 80 buses while, on the other hand, the completion of 22 stations has been done. For various BRT lines, Control Centre and comprehensive command have been originated. We have to wait a few months more in order to get facilitated by this project.
Currently, it is only happening in Karachi, but we are hopeful to see this project in other cities too. The intersection of this Greenline project is 24 km that incorporates 10.9 km at grade, 12.7 km elevated, and 422 meters underground with 25 stations.
Green Line BRT Buses Project Phases
It is comprised of 2 phases. The Phase-I construction was originated in 2016, and now the Phase 2 construction is almost going to end. Phase-II has 2 underpasses that start from Gurumandir to Municipal Park with 2.5 km in length.
The parking facility is also accessible. Hence, it would be great to witness this amazing project real soon.